Premium Pest Control in Parramatta
Short-notice pest inspections
Safe treatment with long-term results
Proofing advice and service reports
Certified exterminators, discreet & efficient
Lower prices for Fantastic Club members
Get rid of any vermin with our pest control services in Parramatta
Don't delay dealing with a pest problem, as the situation can soon go out of hand if not handled in time professionally and with the most effective product out there! Fantastic Pest Control in Parramatta specialises in a range of pest extermination or pest removal services, which are suitable for both residential and commercial properties.
We've teamed up with some of the most experienced and qualified local pest technicians, who know how to fight vermin invasions, no matter how big or small they are. The specialists comply with all safety regulations and use only industry-standard devices and pesticidal products to put an end to your pest problem. Just get in touch with us online or over the phone, even when in urgent need of help, and we'll respond to your emergency right away!
Your pest control service will start with a comprehensive inspection of your property. The exterminator will try to locate the pest's hiding places, breeding grounds, potential entry points, as well as signs of activity and damage. This way, the technician will be able to access the scale of the problem and choose the right treatment.
Depending on the type of vermin, you're dealing with, the treatment applied may include the use of insecticidal sprays, baits or traps installation, pest repellents or humane repellent techniques. On that note, the pest control technician may prompt you to leave the property along with any pets for a few hours during the treatment application.
Some types of pest issues may be resolved with just one visit but this doesn't mean that you shouldn't keep an eye for any residual pest activity. To be on the safe side, we always recommend that you consider one of our guaranteed service options, which include follow-up inspections and treatment if needed at no extra cost.
At the end of the service, feel free to discuss with the expert any effective proofing and pest prevention actions on your part to ensure that the risk of future infestations is kept to a minimum. Furthermore, do follow the exterminator's advice on what you should and shouldn't do after the treatment procedure has taken place, in order not to affect the validity of the guarantee.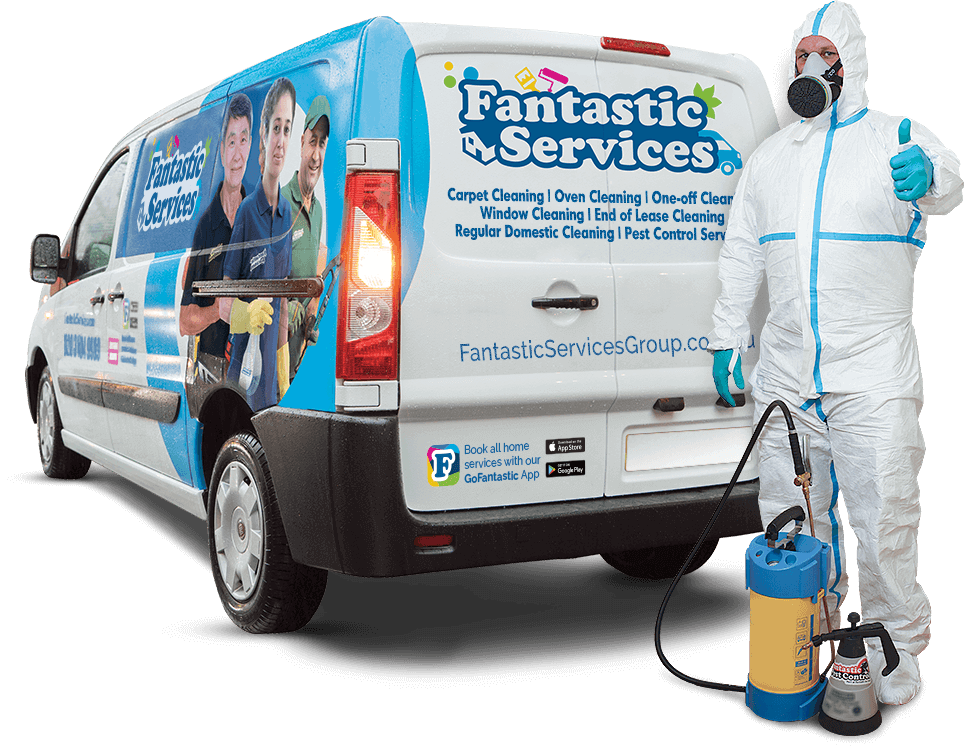 Meet your local pest controller in Parramatta
Fantastic Pest Control in Parramatta relies on the proven expertise and experience of Daniel. The technician has been working side by side with us in the area since 2013. He is certified and insured to perform effective and safe rodent and insect control services. The specialist is totally dedicated to his job and always offers expert pest prevention advice to our domestic and business clients alike.
Daniel is qualified to use various types of extermination and pest deterrent techniques, as well as a range of high-end professional products and devices, designed against rodents and pest insects. He is discreet and tactful, so you don't need to feel apprehensive about your tarnished reputation in any way.
Our service coverage outside Parramatta
See the list below to check where else you can book a local pest control service with us and wave goodbye to your vermin problem. We serve numerous locations in the Sydney area, so if you don't spot your area below, contact us for more information.
What pest control services you can book in Parramatta
Rat extermination

We offer effective pest treatment against rats and other rodents, including mice, which show results within a short period of time. Whether using baits or mechanical traps, the pest controller will make sure that your property is free of the pesky vermin for good. He'll make every effort to spot potential entry points, as well, so that measures are taken to protect your place against any future rodent intruders.

Cockroach control

Roaches are some of the most damaging and health-hazardous insects that your home or business facility can get infested with. So, if you suspect a cockroach problem on your property, get professional help right away. We use powerful insecticides with a long-term effect, which will exterminate the pests and help you keep a potential re-infestation at bay.
From wasps, moths and mosquitoes to pesky beetles, we can handle flying insect pests, too. Flying insects are treated with effective insecticides to ensure that your problem with them is resolved once and for all. We apply a different approach when dealing with bees' nests and try not to harm the beneficial insects if possible.

Commercial pest management

A business owners' nightmare is to discover nasty rats, roaches or say, pantry moths damaging their goods and property, as well as jeopardising the well-being of their customers. Fantastic Pest Control specialises in commercial pest management services, which involve thorough inspections and effective but safe treatment practices, timely monitoring and follow-ups if needed.