Flea Control Melbourne
Immediate knock-down effect
Using effective anti-pest products
Done by insured & experienced technicians
Safe for your family and home pets
Protect Your Property & Family with Our Flea Control Services in Melbourne
Any place can become infested with fleas so don't feel embarrassed if this has happened to your home, office, or any other property of yours. The important thing is to act quickly before the infestation gets out of control. Simply book our flea pest control Melbourne service and we will send a fully equipped and skilled technician to your address who will handle the situation in 4 major steps.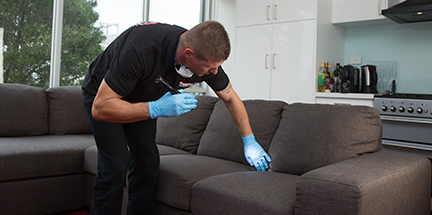 Please make sure that the technician will have access to your property on the day of your service. When he arrives, he will carefully examine the affected areas in order to determine the level of the infestation. After the assessment, the specialist will make preparations to start the treatment.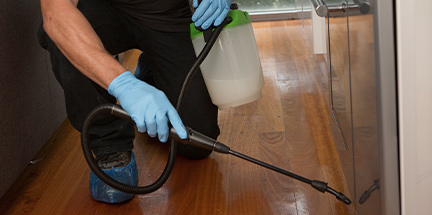 Usually, just a single visitation is necessary for the flea control Melbourne service. Your technician will apply a special insecticide on the affected areas that will eliminate the pesky fleas and their eggs. It also has a prolonged residual effect that will protect your property for about three months.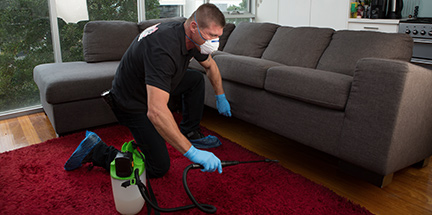 If you have booked a guaranteed service (which we highly recommend in case of a heavy infestation), then you can get up to two additional flea treatments for free within a period of three months after the initial service. So, stay vigilant and make sure to contact us in case you notice any flea activity in the weeks after that first treatment.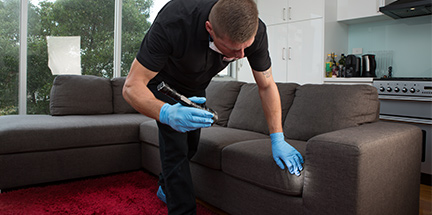 When the pest controller is done with the treatment, he will be happy to talk to you regarding how you can protect your property from the tiny biting buggers and future infestations.
If other pests bother you, we can take care of them, too. Fantastic Pest Control also offers cockroach control, ant extermination, rat removal, and more.
Right now, you are probably wondering
Is there something I should do prior to the service?
It is important for the pest technician to have unobstructed access to the affected areas so he can treat them properly. You can also vacuum-clean the room(s) meticulously in order to remove some of the adult fleas that are hiding around.
What should I do after the service?
We strongly urge you not to mop or vacuum-clean the affected areas for at least 4 days after the treatment. This will allow for the applied insecticide to settle and do its magic.
Are fleas dangerous?
A flea bite is particularly painful and unpleasant, leaving an itchy rash that takes few days to fully heal. On the other hand, fleas can actually transmit tapeworms to cats and dogs.
What are the first signs of flea infestation?
Oh, you just can't miss them! Somebody is getting bitten one way or the other. Fleas are tiny bloodsuckers and they won't hesitate to jump on a person or a warm-blooded pet.