Protect Your Home & Family by Booking Mice Control in Sydney
Same-day, emergency service
3-visit service package for guaranteed results
Discreet and professional approach
Using the latest professional equipment
Family- and pet-safe pest control methods
Mice Are Everything But Cute. If You See One, Assume They Are Many and Call a Mice Exterminator Immediately
If you are suspicious – or you know for a fact – that your place has a mouse problem, then let us handle the situation. Just book our mouse control service for your home or workplace in Sydney – we will send an experienced and fully equipped pest technician who will inspect your property and come up with a plan to tackle the rodent infestation.
For easy reference, we've broken down the entire process into 4 major steps.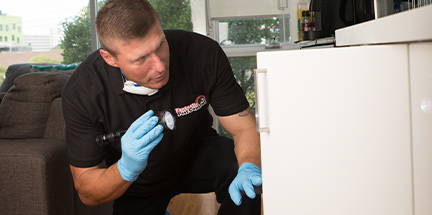 Before doing anything else, the mice control exterminator in Sydney will first carefully examine your home upon arrival. The most important thing is to figure out how the mice have entered your property. The routes they use might be concealed behind furniture, but they might also come through the small space underneath your front door, for example.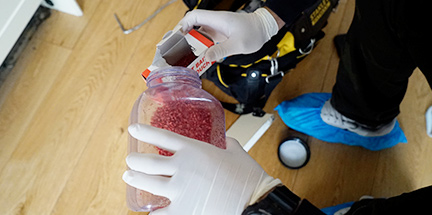 There is a good chance that some of the mice will get trapped inside your home. That is why the technician will place efficient baits, loaded with pet-friendly pesticides, to ensure that all remaining rodents will perish.
The baits will be able to deal with the infestation in about 3 to 4 weeks. If you wish to speed up the process, the professional can also bring mechanical traps. However, be advised that these will be charged on top as the pest controller will need to return to your property on several occasions to reload them. All traps will be collected in a few months following your service.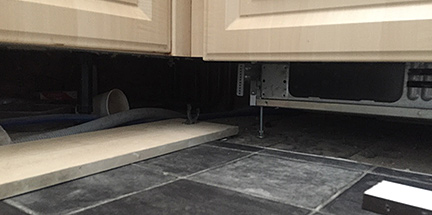 Upon request, the specialist can arrive some time after to ensure that the mice population has been eliminated. You can also consult the professional for some handy tips on how to further proof your home or office and make them impregnable to future rodent infestations.
For guaranteed results, make sure to book our full treatment package and enjoy up to two visits free of charge! Just make sure to call us up to 3 months after your initial session. Please note that our guarantee does not apply to mechanical trap treatments.
Frequently Asked Questions
How can I check if I have a mice infestation?
Cylindrical droppings, gnawed cables and furniture, and a musky odour are tell-tale signs that your premises are occupied by the small mammals. You can also sprinkle some flour on your floor just before going to bed – if you spot tiny tracks on the next morning, then you need to call a certified exterminator as soon as possible.
What do mice feed on?
These agile animals are herbivores, so expect them to target your cereal and fruit supplies, as well as wheat, rye, and similar products. However, they will also occasionally chew on cables or wooden furniture in order to maintain their teeth razor-sharp. As for water, they will usually need no more than 3 milligrams on a daily basis to survive.
What are their favourite hiding spots?
Mice are generally attracted to dark places that maintain a cosy room temperature. This basically means that you can expect them to jump out from just about any secluded corner of your home. To confirm your suspicions, make sure to check your attic, basement, and the space behind your kitchen appliances or furniture for any signs of the whiskered troublemakers.
Can you deal with rodents stuck behind walls?
Absolutely! Mice need to come out to grab something to eat. The pest controller will set up several tasty baits around the area to lure the critters out. The rodenticides will do the rest.