Commercial Fumigation Melbourne
Effective insect control and complete pest extermination
Advanced liquid and solid fumigation methods
Discreet and reliable inspection, treatment and prevention
Certified, qualified and insured pest controllers
Count on Our Discreet Commercial Fumigation Service in Melbourne
If your business property in Melbourne suffers from severe insect infestation, where all other pest control methods have failed to work, we recommend that you book our effective fumigation service. Fantastic Pest Control relies on certified and experienced specialists who can render their assistance at short notice and with optimum results.
The fumigation procedure is suitable for the extermination of most types of flying and crawling insects, which are recognised as pests. So, whether you are dealing with fleas, cockroaches, ants, termites, mites, bed bugs, etc., rest assured that our powerful fumigants will eradicate the pests and leave no trace of this menace.
The service includes an initial inspection and evaluation of the problem, followed by a liquid or solid fumigation treatment. The technician will provide you with further after-care advice on prevention and pest management, as well as present you with a detailed service report. A follow-up visit can take place in a few weeks, upon request.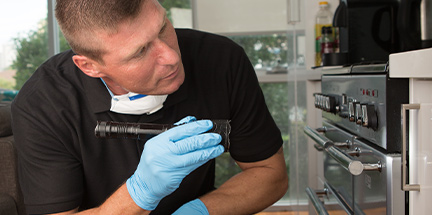 The pest controllers perform a meticulous inspection of your commercial premises in a diligent and discreet manner. The level of insect infestation is carefully assessed by the technician who will then inform you on the most suitable fumigation method that should be applied.
You will also be advised on the procedures that need be followed prior to the pest control treatment. These may include:
Vacuum cleaning of the premises
Removal of pets (a fish tank, for instance)
Covering securely food supplies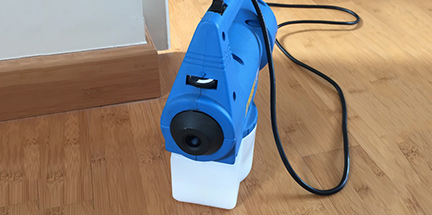 Prior to fumigation, customers are to leave the property for several hours due to the level of toxicity the fumigants contain. The affected area is then treated thoroughly with industry-powered equipment and the most appropriate product for your specific pest situation.
Furthermore, the experts prepare a detailed report for the service, which includes the type of fumigant that has been used, as well as the dose rate and the duration of the treatment. Please, note that the treated premises should be left empty for at least 2 hours.
As fumigation is considered to be one of the most effective pest control methods, you can rest assured that the insect infestation will be eradicated for good.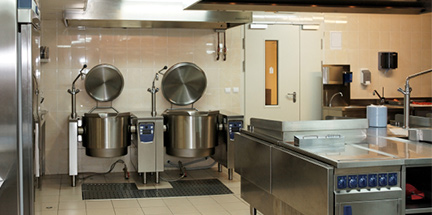 Our fumigation service is generally executed in a single visit by applying powerful insecticides, which effectively exterminate the unwanted pests. We strictly follow the correct application procedures, in accordance with the Dangerous Substances Act and EPA regulations.
For your peace of mind, however, an additional viewing of the treated premises can be arranged, upon request. The second visit usually takes place in about two weeks.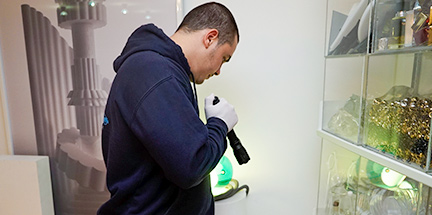 Our commercial fumigation service concludes with the provision of free post-service information and advice. Your pest control serviceman will explain to you all the safety measures you need to take after the treatment, which may concern the aeration of the property, exposure matters, etc.
In addition, you will be advised on the pest prevention procedures you should follow to avoid infestation recurrences in the future. On that note, customers are not to vacuum clean the treated area for at least 4 days.
Frequently Asked Questions
Is fumigation dangerous?
Fumigation is a specialised service, which is performed in a controlled manner by qualified and certified technicians. Fantastic Pest Control adheres closely to the industry-set standards and application protocols, in compliance with the Dangerous Substances Regulation. Clients with a specific medical condition, such as suffering from a respiratory disease, should seek professional advice from their physician prior to booking the service.
Is the method effective against rodents?
Fumigation is used against insects. However, certain fumigants can kill rats, too. Therefore, it is possible that you find a dead rodent in your property after a fumigation treatment against insects.
What is the chance for insect infestation recurrences?
The fumigation method is proven to be effective when applied by professionals. Please, note that recurrences often happen due to the customer's failure to comply with post-service procedures - they vacuum clean the premises soon after the treatment. Or for example, after fumigation against fleas, the client fails to treat their pet for fleas.
Do you work on weekends?
We offer flexible pest control solutions for commercial and residential properties alike. We understand the importance of being discreet when it comes to protecting the image of our business clients. Hence, do not hesitate to seek assistance from our customer care team and arrange a viewing outside your business hours.