Fantastic Pest Controllers in Brisbane - Just a Phone Call Away!
Skilled & Certified Pest Controllers
One-off and Multi-visits Solutions
All-week Round Extermination Services
A Reliable Customer Care Team
Efficient & Discreet Pest Removal in Brisbane
Survey and Assessment
The pest exterminator will evaluate the level of the infestation by investigating pest activity signs and points of entry. He will confirm the type of species that has been causing you problems as often the evidence is not clear-cut. For instance, you may have a possum in the attic, which you have confused for rats. Such discovery would call for a completely different vermin removal method because the marsupials are protected by Australian Law. The preliminary inspection will help the pro decide on employing the most appropriate anti-pest method and product.
Pest Removal Treatment
The anti-pest specialists in Brisbane are experienced and certified to use high-grade insecticides, which have been tested for the effectiveness and safety. They also specialise in advanced treatments against termites, which involves placing monitoring and bait stations. To handle rat infestations, the pros may use traps, baits and other rodenticides, as well as sealants to block all visible entry points.
Follow-up Monitoring
Some pest species are hard to deal with there and then. So, depending on what type of infestation or vermin problem you have, you may need to book more than one treatment. For this reason, we've come up with guaranteed service options, which include multiple visitations in a space of one to three months. In between inspections, you will need to keep an eye for any ongoing pest activity, so when the technician arrives again, he could get a clearer picture of the situation and re-treat your premises.
Reporting and Proofing
At the end of the service, the pest technician will present you with a detailed service report. He will also specify whether you need to do anything so that the service warranty is not compromised. You can also seek the specialist's professional pest prevention and proofing advice on how to avoid vermin recurrences in the future. The pro will share his tips with you at no extra cost.
Why Choose Our Pest Control Services in Brisbane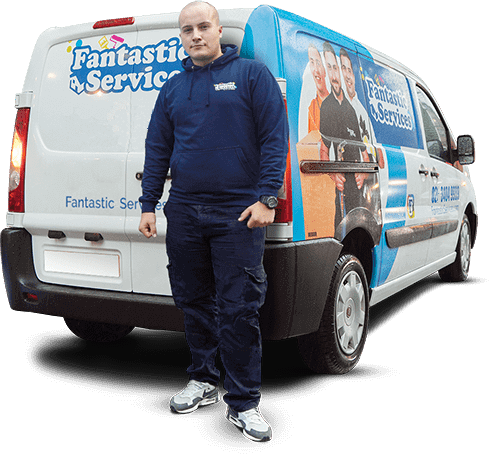 Brisbane is the newest city in which Fantastic Pest Control has expanded. We're here to show our customers in the Queensland capital they have nothing to fear from any pest - big or small. In our short history here, Fantastic Pest Control Brisbane has already handled several major infestations with a high degree of success.
The pest management specialists are more determined than ever before to provide the full extent of their expertise. All you have to do is give us a call and we'll solve your pest problem efficiently and with the same vigor that helped our company become one of the most trusted in the country. The Fantastic pest controllers are:
Trained, certified and experienced
Qualified to handle vermin infestations, regardless of their extent;
Always arriving, equipped with everything required for the job;
Fully insured, background-checked and personally interviewed;
Abiding by the Dangerous Substances Act & all safety practices.
Boast attention to detail and expertise
Happy to provide you with free pest proofing advice;
Using the latest industry-grade products and methods;
Upon request, the pro will come in an unbranded van.
Certified in wildlife relocation and pest deterrent techniques;
Select a service from our wide range of pest control treatments
Frequently Asked Questions
Are the pesticides safe for pets?
We employ professional and safety-tested products and techniques. Your pest technician will inform you of all the safety measures you should consider before the product application (ex: remove temporarily fish tanks and pets), as well as after the treatment.
What if there are still problems after the treatment?
You can always request a second visit if you notice any residual pest activity after the initial treatment. In addition, some of our services involve multiple visits by default (ex: termite treatment, possum removal). Or you may choose to book a guaranteed service with us.
Can I have my appointment on a Public Holiday?
Fantastic Pest Control Brisbane operates 7 days a week, including on Public Holidays. Just check our availability well in advance!
Do you offer regular services?
Yes. We can organise regular pest inspections and treatments, which are especially recommended for commercial properties but homeowners can benefit from them, too.
How many experts do you send?
We generally assign one pest technician to the task, however, based on the size of the property and the severity of the infestation, we can arrange for two Fantastic pros to come and execute the service.
How can I change the day of my session?
It's easy! You can do this in a few seconds via the GoFantastic app or alternatively, contact us online or by phone.