Put an End to Itchy Bites – Book Flea Treatment in Sydney
Pet-friendly and efficient insecticides
Emergency treatments available
Not an hourly-based service
Free of charge price quotations
Treatments with a 3-month guarantee
Fantastic Flea Control in Sydney. Because Your Family and Pets Deserve Better
As cuddly and adorable pets can be, sometimes they can cause quite a bit of trouble without even knowing it. We speak, of course, about fleas. Using your pets as a temporary ride, they will infest your home and reproduce at an astounding rate before you even receive your first bite.
In such cases, over-the-counter insecticides will often prove to be ineffective, and you may even accidentally poison your pet! If you don't want to take such risks (and you really shouldn't), trust your flea exterminator in Sydney to efficiently free your home from the vicious creatures.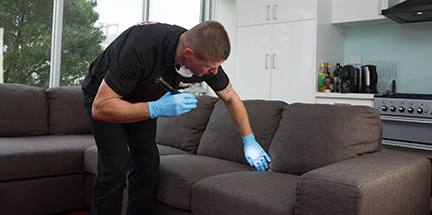 A skilled exterminator will visit your property at a day and time of your preference. He will make sure to inspect every inch of your property in order to pinpoint the source of your flea infestation.
Please vacuum all-around before the service, because after our treatment, it's not recommended to mop and vacuum for a period of 3 weeks. 
Important: No one can stay in the house for three hours after the service.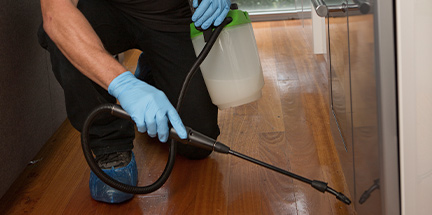 Normally, our flea treatment in Sydney can be concluded in a single session. The pest controller will use an insecticide spray with a strong knock-down effect on any infested area in your property. The spray has a 3-month-long residual effect, meaning that any fleas that decide to get too close to your property during this period will get eliminated almost immediately.
If there is a heavy infestation, please remove all of the clothes from the cupboard in the room which we're going to treat. Put it in a plastic bag after we finished treating doors cupboards, wash it before putting them back in the cupboards.
If there is a sofa bed affected with the past, remove all of the cushion covers. Put it in a plastic bag, wash it and put it back after we treat those areas.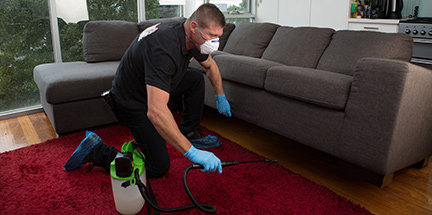 You have 3 months warranty period.
IMPORTANT: Please take your pets to the vet in the same day as the service is or the day before and present the pest technician with a certificate for doing so, otherwise we cannot offer you a service warranty.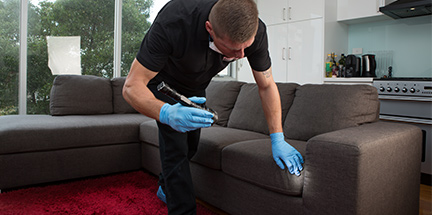 At the end of your treatment, the specialist will share some helpful tips that you can use to enjoy a flea-free home even in the presence of your adorable pets.
The professionals can also rid you of: cockroaches, ants, termites, rodents, and more.
Frequently Asked Questions
What are the feeding habits of fleas?
Adult fleas feed on mammal blood, but it is the females who really take things too far (they can drink 15 times their own weight per day). However, their larvae feed from pet or human dandruff, discarded skin, hair, and any other organic debris they can find in your property.
Where do these bugs prefer to hide?
Unfortunately, you will often find fleas comfortably snuggled in your pet's fur. Their eggs can also spread throughout your entire property, infesting your bedding, furniture, and flooring. As for larvae, they often lurk deep within the carpet fabric or in convenient hardwood floor crevices.
How quickly can fleas reproduce?
Incredibly fast – expect anywhere between 40 and 50 eggs each day! This means that a single female flea can lay up to 2,000 eggs during its 2-month lifespan. If that happens, your only solution is to book a professional flea treatment as DIY methods won't do the job fast enough.
Can fleas transmit any diseases?
Yes, a great variety of them at that. While it's highly unlikely for a human being to contract most of these diseases, a potential infection can have an adverse effect on your health. Some of the diseases these insects may carry include typhus, bubonic plague, and even worm parasites.
What should I do if I have fleas in my bed?
Wash all your bedding at a high temperature setting. You should also spend some time thoroughly vacuuming all nearby surfaces to remove flea eggs and your pet should not be allowed to enter your bedroom until you have this situation sorted out by the professionals.
I booked your flea control in Sydney. What now?
Please vacuum all affected surfaces prior to the service. You will also need to remove your pets for the duration of the treatment and to get rid of their beds. If disposal is not an option, the expert can spray the beds and you can wash and use them again after a period of 3 weeks.
See What Our Clients Have to Say
We can help with other pest control services