Mice Control Melbourne
Inspection, treatment & prevention
Using effective professional Methods
Finding and blocking the entry points
Available on weekends and holidays
Family- and pet-safe pest control methods
No need to panic, just get a mice exterminator Melbourne service!
If you are experiencing problems with mice, then you should act as soon as you notice the signs. The home-invading rodents can cause damage to your property and even threaten your health. So, turn to Fantastic Pest Control in Melbourne and let the mice control experts handle the situation. We use the latest professional pest eradication methods and equipment to identify, assess, and deal with mice infestations.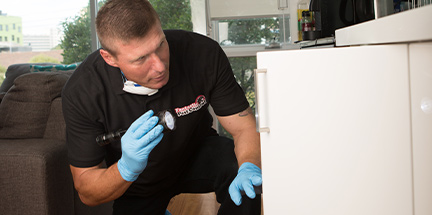 We will send an experienced and insured pest controller to your property to take a closer look. Even if the specialist doesn't see a single mouse, he will be able to recognise the signs of infestation. Also, the technician will carefully examine your home and figure out the entry points that the mice use to get in and out of the place. After the inspection, your pest controller will determine what actions to take in order to tackle the infestation.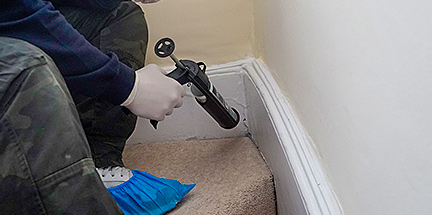 Sealing entry points – One of the most important measures against mice is to cut their access to the property. The pest controller will use materials such as wire wool, sealants and expanding foam to block those tiny holes and cracks the rodents exploit as entry points. Usually, the kitchen is the most vulnerable area, so the specialist will pay particular attention to it.
Traps – As there might be some mice trapped inside your home after all those small entry points are sealed, the pest controller will put different traps, and possibly some pesticides, to deal with the remaining critters.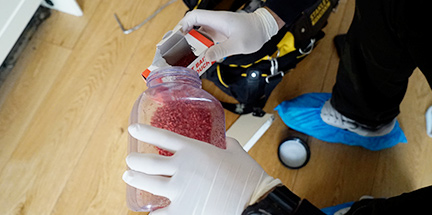 If you have booked a guaranteed service, then you can take advantage of up to two additional treatments for a period of 3 months after the initial service. This would be especially useful if you are dealing with a serious infestation.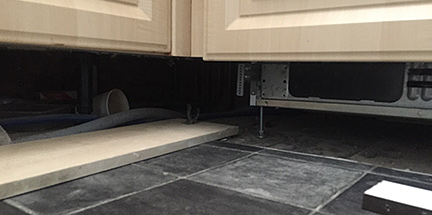 And while he is there, the pest control technician will happily share  some helpful advice with you on what measures you can take to prevent future mice infestations.
We recommend installing an extra layer of protection to your property, such as:
Vent mesh installation – a stainless steel mesh you can place over your vents, which will prevent any rodents from entering.
Door brush seals – mice can easily enter your home by simply sliding under your front door if there is enough space, but a door brush will prevent this from happening.
In case other pests happen to disturb your peace, we also offer rat extermination, flea treatment, moth control, and more. 
Frequently Asked Questions
Is there something I must do before the service?
Yes, please remove any traps and poisons that have been placed by you or somebody else.
I am almost sure there are mice or rats at my place, but haven't actually seen one. What should I do?
Don't worry about that, just book an inspection and we will figure out for sure if there are any rodents lurking around. The experienced pest controllers operate using the latest professional equipment so they will be able to assess the situation.
How long will the service take?
This depends on factors such as the size of your property, the level of infestation, as well as the condition of the affected areas.
What if it turns out that my property is infested with rats?
While we have two different species at hand, the prevention measures and treatment are the same in both cases.
Is your treatment safe?
Yes, all our treatments and practices are perfectly safe and are done in accordance with all Australian laws and regulations.
Do you conduct same-day services?
No, please contact us a few days in advance.
We can help with other pest control services