Pest Troubles? Get Professional Pest Control in Perth Immediately
Advanced & safety-tested pest treatments
Qualified and experienced local pros
Appointments outside business hours
Discreet approach, upon request
Effective Pest Eradication Services in Perth. Fantastic Prices
Pest inspection
Upon arrival, the pest exterminator will inspect your property and the affected areas, in order to determine the vermin species and the extent of the infestation. Signs, such as marks, droppings and damages to your belongings or interior/exterior fixtures, will also help the pro identify the pest's breeding grounds. This will facilitate the treatment process and make it more precise. Once, the technician evaluates his findings, he will proceed with applying the most appropriate anti-pest product and technique.
Pest treatment
The Fantastic pest exterminators are qualified to use professional-grade insecticides and rodenticides in compliance with the Dangerous Substances Act. Depending on the type of vermin infestation you have, your pest technician may use advanced fumigants, sprays, powders, traps, gel baits, termite monitoring stations, as well as various rat proofing materials.
You will be also advised on whether you need to vacate your property for a few hours prior to treatment.
Pest observation
Severe infestations often require further treatment after a period of time. Hence, we encourage you to remain vigilant following the initial visit. If you notice any signs of pest activity, contact us again without delay. Furthermore, we offer guaranteed service options, which come with up to two additional visits/treatments, free of charge. And when it comes to eradicating termite infestations, our observation procedures are integrated into the service process.
Pest prevention
Your pest control session concludes with the provision of professional pest proofing advice. The technician will answer all your questions and share his expert tips on how to maintain your home vermin-free. Additionally, you will be provided with a written service report, which contains details about the product used and other important safety and warranty-related information. We advise you to keep the document somewhere safe for future reference.
Some Good Reasons to Choose our Pest Control Services in Perth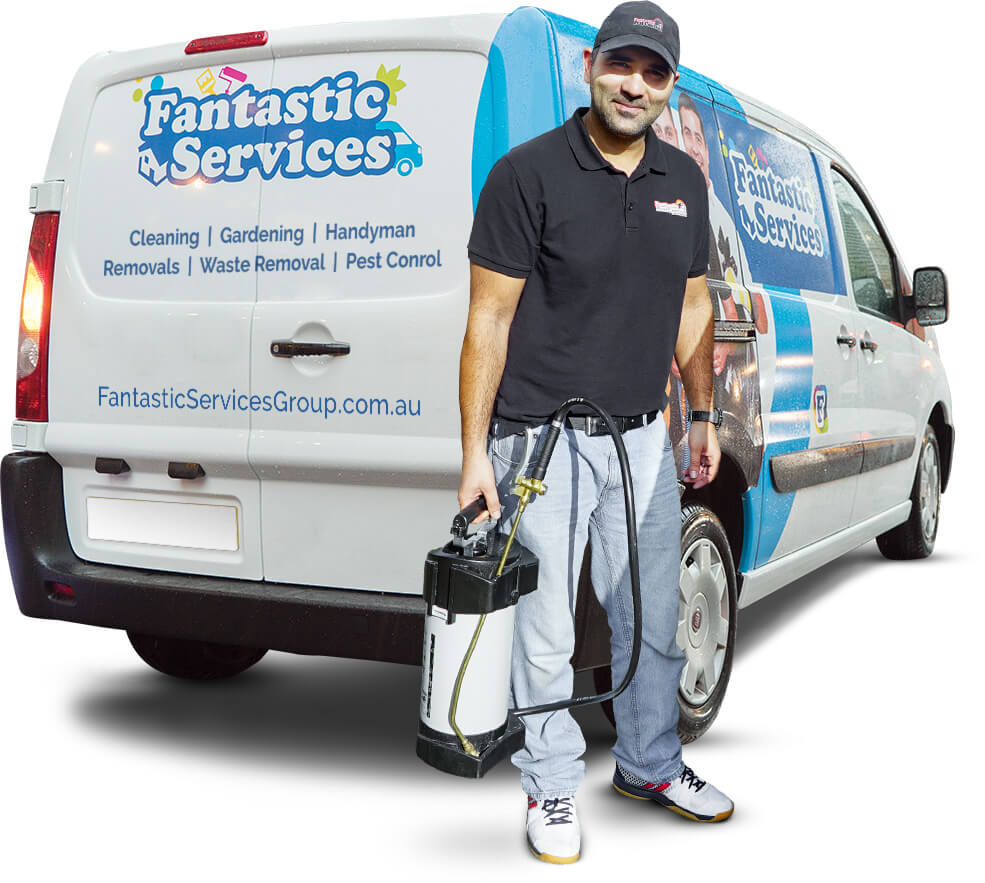 Even though we're relatively new on the Perth front, Fantastic Pest Control Perth has a long-lasting tradition in Melbourne and more recently - Sydney. Our Perth customers can rest assured their homes and offices will be freed from pest infestations with the same diligence and expertise we've shown in other cities so far.
Flexible booking hours, same-day service, and the option for a guaranteed service are all there to ensure we'll be there when you need us. But who will be handling this daunting task? The exterminators in Perth are:
Fully vetted, additionally trained and insured
They hold all relevant certifications, as well as Public Liability Insurance;
The pros have passed the Fantastic academy specialised training courses;
Prompt, friendly and reliable, they will respond fast to pest emergencies;
Ready to provide you with pest prevention tips and information.
Experienced to apply industry-grade pest control methods
Have the expertise to assess fast the type and level of the infestation;
The exterminators are qualified to use advanced equipment and products;
Always abiding by relevant safety regulations, standards and practices;
Boast problem-solving skills, a wealth of knowledge and discreet approach.
Select a service from our wide range of pest control treatments
Frequently Asked Questions
Can you send someone at short notice?
Yes. Subject to availability, we will do our best to arrange a pest inspection and treatment even on the same day.
Is the service charged at hourly rates?
No. The service is not limited by time, so you can rest assured that exterminator will stay on until the treatment process is fully completed.
Do you operate on weekends?
Yes. The company relies on local dedicated pest technicians in Perth who take up weekend shifts on a rotating basis.
How safe are the methods and products you use?
The specialists employ only industry-approved pesticidal and vermin repellent techniques and products. More importantly, you will be instructed on all relevant safety measures you may need to take prior to or following the treatment.
Do you treat commercial spaces?
Yes. We have a large client base from various industry sectors (food service, healthcare, retail and leisure facilities, office premises and more).
What guarantees do you offer with the service?
All anti-pest treatment products and methods come with specific warranty conditions, which will be explained to you (ex: dos and don'ts you need to consider). In addition, you can choose our complete service options and request up to two additional follow-up visits/treatments, free of charge.