Ants? Get Rid of Them With Ant Control in Melbourne
Discreet ant control service
No time limit - we work until the job is done
Guaranteed service with follow-up
Flexible appointments outside business hours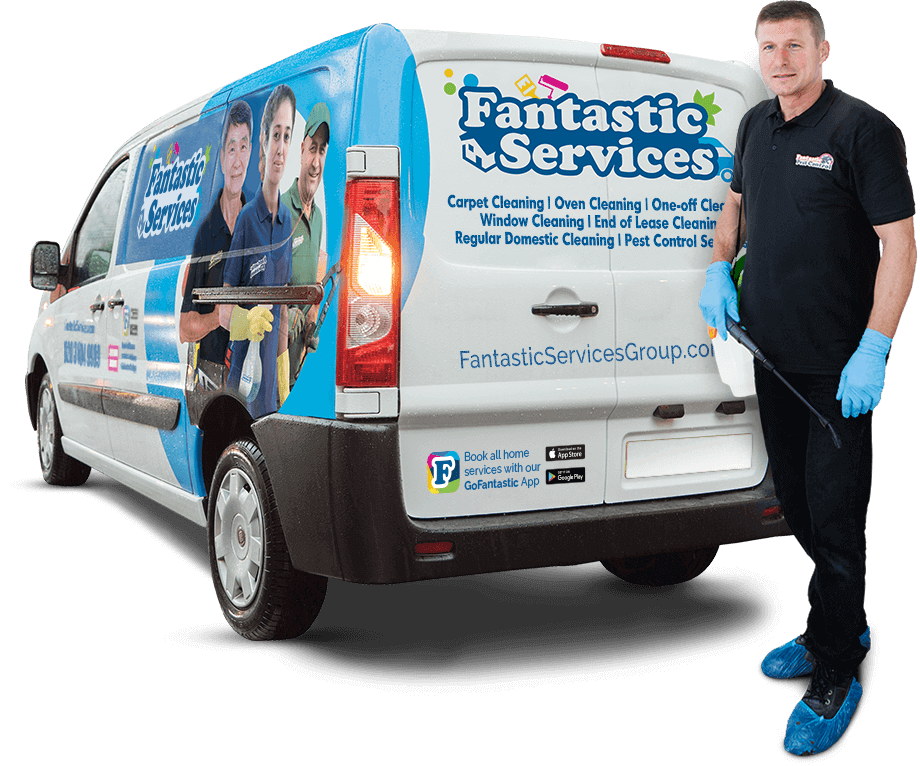 Why Choose Fantastic Ant Control
Our ant pest control service in Melbourne includes the following benefits:
Qualified local exterminators - Your ant removal service will be performed by certified and experienced exterminators, who hold Public Liability Insurance.
Competitive rates, with no hidden fees - Our pest control rates are transparent and competitive, and include all the equipment, pesticidal products used and the time spent to eliminate the vermin infestation.v
Professional pest prevention advice - Don't hesitate to seek the ant exterminator's pest proofing and prevention expert advice anytime!
Guaranteed services - We deliver one-time pest control assistance and multi-visit ant removal solutions with a 1- or 3-months guarantee.
Emergency appointments - Are you in urgent need of a local ant exterminator? We offer emergency pest control services all week round.
Customer care assistance - Get in touch with our customer support agents if you have any questions or concerns, and they'll assist you straightaway.
Contact us over the phone or online and our pest control agents will sort you out!
See What Our Clients Have to Say
Pro Ant Control in Melbourne is the better option
Fantastic Pest Control has the know-how and experience to solve this problem for good. With tactical precision, our ant control experts go straight for the jugular and remove the source of all your grief - the queen. It's smooth sailing from there.
From structural damage to food contamination, ants can be far more than a nuisance! Killing the worker ants you see out in the open will do little to prevent an infestation. Their chemical markers remain and other ants will just come to take their place.
Dealing with an ant infestation requires more than brute strength. It might seem simple to draw a few lines of ant chalk around the areas you notice ants the most. However, it wouldn't eliminate any workers - only disrupt their pheromone trail. The effect would last a week or two - long enough for you to forget you need ant pest control. Unfortunately, the ants are bound to come back.
Not sure about ant pest control? Check out the Pest Library to learn everything you need to know about ants, and their unhealthy habit of moving in unannounced!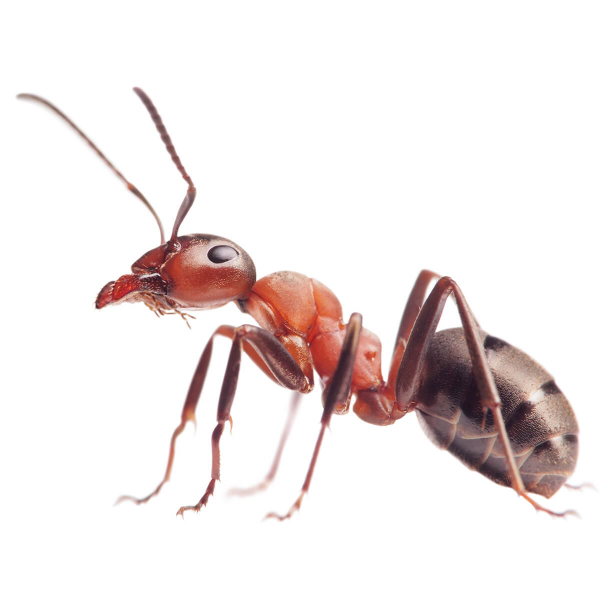 How ant pest control happens
Inspection
Our pest control professional will inspect the affected areas to determine the severity of the infestation. They will try to identify any possible entry points. The expert will then advise you on the best treatment.
Treatment
The pest technician will get down to work and apply an effective treatment, suitable for the type of ant you're dealing with. They may use insecticides, baits, traps, pesticidal powder, etc. They could also use pest-repellent devices, if the situation calls for them.
Optional follow-up visits
We offer guaranteed services that include further observation, and follow-up inspections and treatments if needed. So, if you spot any remaining ant activity after the initial treatment, contact us again and we'll come take a look ASAP!
Pest-proofing advice
The ant control technician will share their pest prevention advice to help you keep your property pest-free for longer. You'll also receive a written report with important information about the treatment and the dos and don'ts you may need to observe.
Frequently Asked Questions
Are ants dangerous?
Some species can be. Australia has some pretty aggressive ant species, such as the bull ant. They have huge mandibles and their bite is extremely painful. They are also quite big in size, so you shouldn't have any trouble identifying them. To be certain, it's best to keep your distance and call in professionals.
Are pest control chemicals harmful?
We aim to use eco-friendly materials that are completely harmless to humans and their pets. Rest assured, your family and pets are going to be fine. Even better, after we get rid of the pest for you.
Will it smell after the pest control?
Most of our products do not smell. In case you notice any unpleasant odour, open every window and door in order to create a strong airflow. Keep your windows and doors open for about 10–15 min. and you should be fine. It is not the smell that kills the pest, so don't worry about compromising results.
Should I clean before the exterminator arrives?
It's a good idea to prepare the problematic area for the pest control service beforehand - mop the floors, dust any furniture, reduce clutter. In other words, the easier it is for our technicians to analyse your situation, the faster they can get it over with.
Do you spray for ants in cupboards?
In most cases - we don't need to. Our technicians target the origin of your pest infestation to ensure the infestation is dealt with. If you insist on spraying the inside of your cupboards - our pest experts would be happy to.
What caused my ant problem?
Ants would literally eat anything, so any food leftovers are bound to attract them. Whether you left pizza in the open rubbish bin, spaghetti in the fridge, or an open snack in the kitchen cabinet, as long as it exerts any sort of scent, you can be certain that, sooner or later, it will attract ants. They are especially fond of sugary foods, so anything sweet works like an ant magnet.
How can I deal with the infestation?
The best way to deal with an infestation is to remove the reason for the infestation. Ants came to your home in search of food. This means that you should put food leftovers in sealed containers. You should clean spillages immediately. Take out the rubbish regularly, especially if there are food leftovers inside. Ants have a very keen sense of smell. If they can't smell food, they will assume it's not there. This will deprive them of a reason to stay.
What's a natural ant repellent?
Ants communicate mostly through their olfactory receptors or, in other words, their sense of smell. This means strong scents are their natural enemies. They mask their pheromonal pathways and block signals they send each other. Peppermint oil, citrus oil, cinnamon, and vinegar are perfect for this job. Apply them around possible ant entry points or pathways. You should notice a change in their behaviour soon.