Sleep Tight. The Melbourne Bed Bug Control Experts Won't Let the Bugs Bite!
Immediate Knock-down Effect
Professional Modern Equipment
Agency-approved Insecticides
Ensure Your Good Night's Sleep by Ordering Efficient Bed Bug Treatment in Melbourne
Want a better night's sleep? Getting Fantastic Pest Control Melbourne to eradicate the bed bugs from your home will surely help you with that. Although these blood-suckers are not known to transmit diseases to humans, their bites are itchy, painful, cause discomfort, and could easily be avoided. Just get hold of the bed bug controllers and a team of experts will come along, ready to oust the infestation for you.
Bed bugs are tricky to locate and reproduce extremely quickly, so timely detection and eradication of the insects is critical. And for everything to be handled efficiently you need the help of the qualified pest controllers in Melbourne.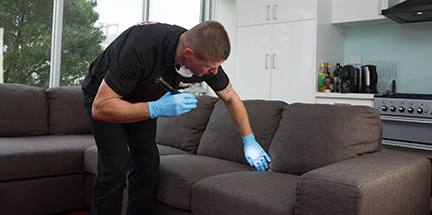 Upon arrival, your pest technician will take a look around your property to determine just how infested it is and what areas are affected the most. Then, he will make preparation for the bed bug treatment.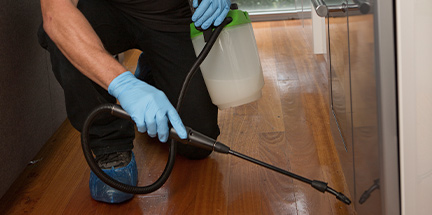 The bed bug controller will spray the affected areas with a potent industry-approved insecticide. This will eradicate the majority of the adult bed bugs and their nymphs (the young bed bugs).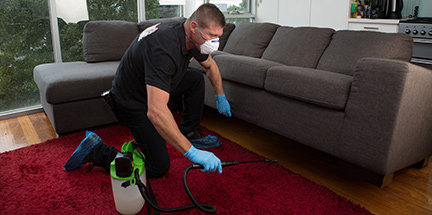 Most treatment aren't capable of killing off the eggs, which take between 6 and 10 days to hatch. That's why a secondary treatment should take place. The bed bug pest controller will return to your property within a couple of weeks for another treatment that will eliminate the remaining bed bugs.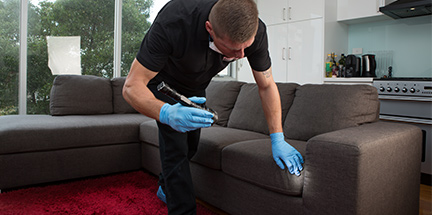 Before the pest controller arrives to carry out your service, there are a few things that you can do to make it even more effective.
Vacuum clean the affected areas to remove some of the bed bugs.
Collect all bed sheets, blankets, clothes, and bags from the affected rooms and isolate them somewhere before you can wash them with hot water.
Make sure that the access to the affected areas won't be obstructed in order for the bed bug treatment expert to get to them.
Also, when the specialist is done with the eradication, he can share some useful tips on how to avoid future insect infestations.
If you encounter any other pests, don't hesitate to give us a call! We can deal with ants, termites, rats, mosquitoes, and more.
Frequently asked questions
Is there anything I must do after the service?
Please do not clean the treated areas for at least 4 days. Don't wash them, don't mop them, don't sweep them, don't vacuum clean them. Let the insecticide do its trick.
Is it safe to stay in the treated rooms?
Yes. In fact, we urge you to sleep in one of them to draw out the bed bugs in hiding. They will perish when they pass through the treated areas.
Are bed bugs dangerous?
They are quite the nuisance. Severe biting can cause a very unpleasant rash. House pets such as cats, dogs, bunnies, and hamsters are particularly vulnerable to their attacks
How long until the treatment takes effect?
It has an immediate knock-down effect on the adult bugs. Some of them might survive by developing a resistance or going into hiding. However, the secondary treatment will surely put an end to those that survived the initial pest control session.