Pest Control in Melbourne Made Easy
Safe and pest-free environment
No hassle booking process
Discreet treatment
Fantastic value for your money
Book a service with $40 OFF with the Fantastic Club
Fantastic Pest Control Melbourne Helps You Say 'Goodbye' to the Vermin
Inspection
Knowing is half the battle. The extermination approach would be different between mice and ants which is why every pest control service begins with an inspection.
Can't fight what you can't see, right? The pros will bring the vermin into the light!
Treatment
Knowing may be half the battle, but the other (more difficult part) is the treatment. Now that we know what we're dealing with, the technicians will use every trick in the book to deliver you from the nuisance.
The best part?
You get your peace of mind back with a simple phone call!
Monitoring
What's better than a awesome service? A guaranteed awesome service! Pick up the phone and ask our representatives about these options.
Psst! You can also get $40 off on pest control and our other services if you join the Fantastic Club.
Prevention advice
"Prevention is the best cure" are words we live by. The pros will give you expert prevention advice and proofing tips.
We hope you never need to use our services again. But we'll be there if you need us!
4000+
Services provider every month
336
professionals at your service
7 days
available all week long
Trust us to Provide the Pest Control Services You Need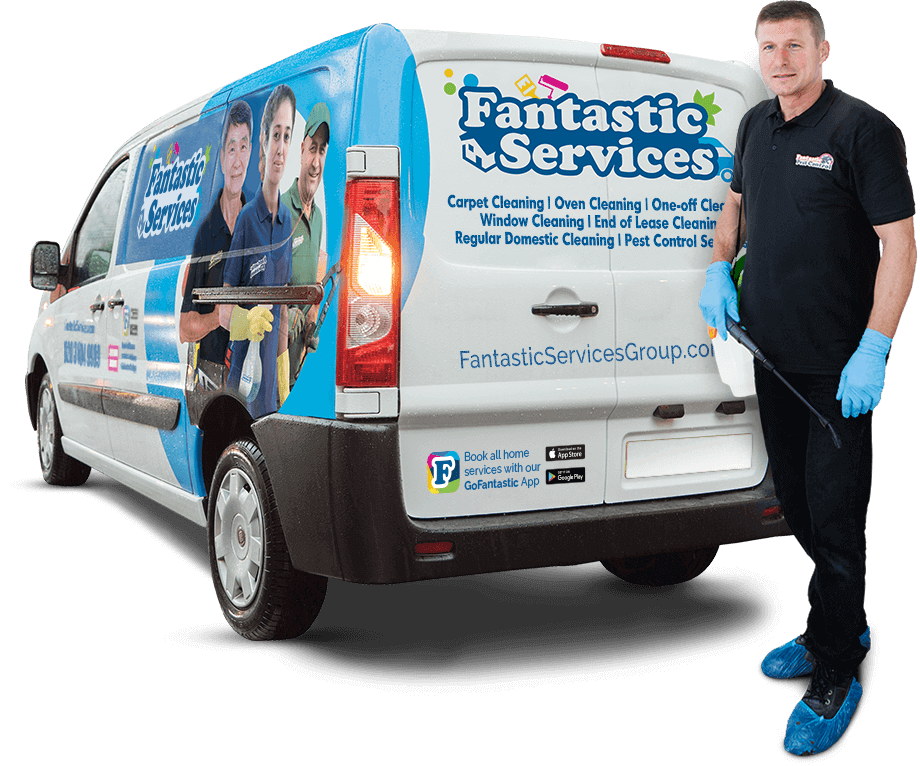 Fantastic Pest Control Melbourne understands the pain of having pesky vermin running around your home. Our company is here to remove that stress from your life. We provide your home and office with the ultimate pest control in Melbourne. No more rat screeching in the walls, no more bed bugs hiding in your bed, no more possums in the attic. Just call us and we'll take care of everything!
Why are we so confident in the lasting results? Because it's been tried and tested over and over again. The Fantastic pest exterminators in Melbourne are:
Qualified, experienced and comprehensively insured exterminators in Melbourne:
Hold the appropriate certifications and licences;
Additionally trained for highest standards;
Regularly monitored by quality control supervisors;
Fully insured against accidental damages;
Adhere strictly to DELWP regulations and legislation;
Work in accordance with the Dangerous Substances Act.
Select a service from our wide range of pest control treatments
Frequently Asked Questions
Are the pesticides safe?
Safe as they can be. We work only with industry approved products. We're not talking about the kind you can just buy from your local store without having a license. The advantage is these pesticides are specifically designed to target pests and are created having their habits and physiology in mind. Combine this with the fact we know what we're doing and you get a recipe for success with minimal chances of anything going wrong.
Do you service commercial properties?
Yes, we do. Commercial or domestic, we aim to ensure all our clients in Melbourne have a peace of mind. You should be able to go about your day pest-free and we'll make that happen. We also try to keep our service on the down-low so you need not worry about your business image or family reputation. You're covered!
Can you respond to emergency pest situations?
Sure! If we have availability. We always try to be there for you when you need us the most.
Do you work on weekends?
Pests don't take a day off so neither do we! We work weekends and even after-hours so you can neatly fit us into your schedule. This is subject to availability.
Is your service guaranteed?
We offer guaranteed options, but additional restrictions may apply. Ask our friendly representatives for more information.
Am I required to do anything before the service?
This will depend on the type of pest problem you have. In most cases, you may be asked to vacuum thoroughly, secure children toys in a safe place, cover and protect your food, and remove all pets from the premises. You and your family may need to leave the property for a few hours, as well.
I believe that my pest problem is no longer an issue. Can I cancel my appointment?
Sure! Please, be sure to notify us at least 48 hours in advance to avoid incurring a cancellation fee. On that note, we can only recommend that you take advantage of our expertise and book an inspection with us. Better to be safe than sorry.
Are your technicians certified?
Yes, all pest technicians are properly certified.