Effective Pest Control Solutions in Melbourne
Inspection, treatment & prevention advice
Effective rodent control & insect treatment
Safe & industry-approved pest control products
Customised booking options & emergency response
Say 'Goodbye' to the Vermin With Fantastic Pest Control Melbourne
Inspection process
Your pest control service in Melbourne includes a thorough inspection of the premises. Identifying the specific pest allows the exterminators to determine the right course of action and deal with it.
Treatment
Our pest control treatment methods include the use of advanced pesticides, potent insecticides, baits, gels, and more. We also offer safe and humane removal techniques when it comes to managing protected wildlife species.
Monitoring
We offer single visit options, as well as guaranteed services. Ask our friendly call centre representatives for more information and choose the most appropriate pest control solution for your particular case.
Prevention advice
The post-service stage of your pest control and treatment procedures include expert prevention advice and proofing tips. The pest controller can also explain the methods and pesticides used.
Trust us to Provide You With the Pest Control Services You Need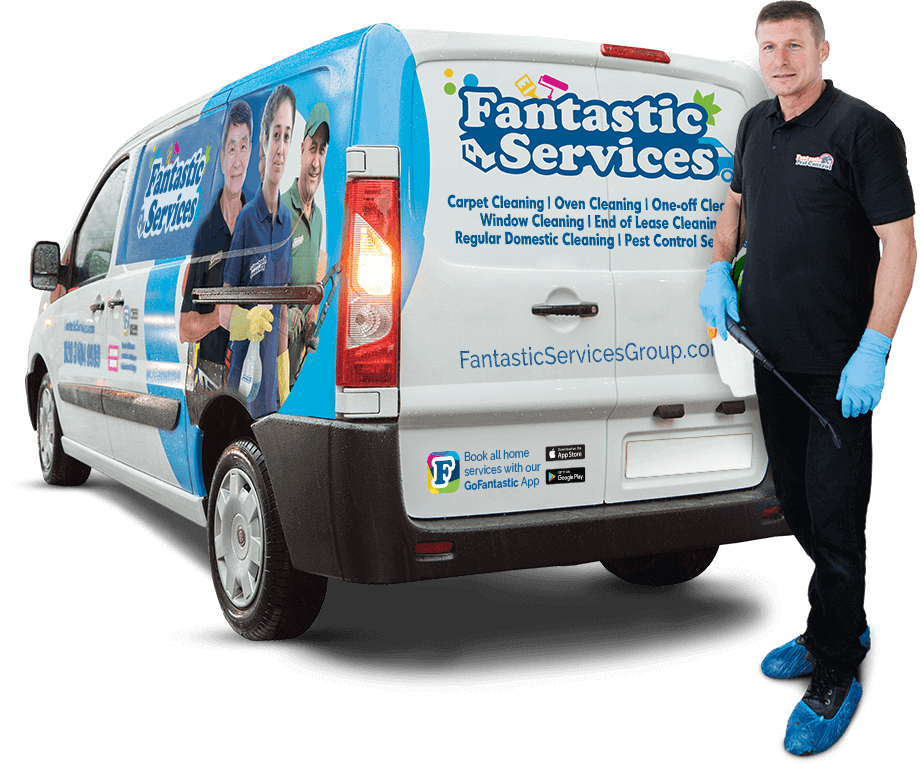 Fantastic Pest Control Melbourne understands the pain of having pesky vermin running around your home all too well. That's why our company is here to remove that stress from your life. We provide your home and office with the ultimate pest control in Melbourne. No more rat screeching in the walls, no more uncomfortable sleep because of bed bugs, no more insect-caused allergies. Just call us and the pest exterminators will do the rest.
We will come up with a customised pest management plan and efficiently eliminate the infestation.
Why are we so confident in the lasting pest control solution? Because it's been tried and tested over and over again. Also, the Fantastic pest exterminators in Melbourne are:
Qualified, experienced and comprehensively insured exterminators in Melbourne:
Hold the appropriate certifications and licences;
Additionally trained for highest standards
Regularly monitored by quality control supervisors;
Fully insured against accidental damages.
Boast expertise in advanced pest control services:
Have extensive knowledge about common pests in Melbourne;
Equipped to identify vermin and combat their destructive activity;
Adhere strictly to DELWP regulations and legislation;
Work in accordance with the Dangerous Substances Act.
Fantastic for a reason
It might sound like a cliche, but you are named fantastic for a reason. Had real problm with mosquitoes and they are gone now
Great job!
Want to thank George for the great work he did! Was having issues with some pests, but now it's all gone
Good work, George!
Booked for possum removal and you did a great job. Special thanks to George who explained how the whole process works, all of the legal issues and solved our problem.
Frequently Asked Questions
Are the pesticides safe?
We use professional pest control products and methods, which are designed for domestic and commercial use. You will be provided with information on safety, as well as with all the post-service measures you need to undertake.
Do you service commercial properties?
Yes. Our pest extermination services are suitable for domestic and commercial environments alike. We implement discreet pest control procedures and use unbranded vehicles, hence, you need not worry about your business image or family reputation.
Can you respond to emergency pest situations?
Subject to availability, we always endeavour to render our assistance to customers in urgent need of help against a pest infestation.
Do you work on weekends?
We offer out-of-hours pest control solutions and strive to offer flexible and customised booking options. Our commercial clients can rest assured that we will execute the service at a time when the pest treatment will not disrupt their business activity.
Is your service guaranteed?
The standard warranty of our service is three months when you purchase a full guaranteed service. It includes two extra follow-up visits/treatments, which are free of charge. You will be provided with post-service information on aftercare procedures to avoid your warranty being disqualified. Please, note that some pest control services, such as our possum removal solutions, are carried out under specific conditions and are likely to include more than two visits.
What if there is a problem with my service?
If you have any concerns about the execution of your service or any other additional queries, please, get in touch with the friendly and helpful customer care team. You can always rely on our prompt assistance and qualified advice.
Am I required to do anything before the service?
This will depend on the type of pest problem you have. In most cases, you may be asked to vacuum thoroughly all affected areas, secure children toys in a safe place, cover and protect your food, and remove all pets from the premises. You and your family may need to leave the property for a few hours, as well.
I believe that my pest problem is no longer an issue. Can I cancel my appointment?
Please, notify us at least 48 hours in advance to avoid incurring a cancellation fee. On that note, we can only recommend that you take advantage of our expertise and book an inspection with us, which will confirm that your home is free of any pests.