Certified Pest Control in Dandenong
Insured and skilled pest controllers near you
Advanced anti-pest methods and products
Inspection, treatment, monitoring & prevention
Discreet and customised approach
$40 in savings with the Fantastic Club
Pest control services in Dandenong by qualified exterminators
If you're in need of qualified pest control help in Dandenong but not sure who to turn to, give Fantastic Pest Control a call and let a local exterminator handle the job. We offer various solutions against mice and rats; crawling bugs, such as roaches, fleas, bed bugs and termites; flying critters, including pigeons and seagulls, etc.
The pest technicians, we rely on, are local, fully trained, insured and certified. They have local pest knowledge and experience, which helps them apply various pest-deterrent techniques when needed, and effective extermination methods, in accordance with all relevant regulations and the industry's best standards.


Before the treatment starts, the pest control specialist will perform an inspection on your property to locate the pest and any traces of pest activities. He will also identify possible entry points, inspect any property damage and determine how far gone the infestation is. All this will help the exterminator choose the right anti-pest method and product.
We use industry-approved techniques and pesticidal products and devices, when appropriate, which are effective and safe for domestic and commercial use. The technicians are also versed in using reliable vermin-deterrent devices, as well as humane methods to resolve wildlife intrusion situations.
We strongly advise to keep an eye on the treated areas and contact us straight away if you notice any residual pest activity. Moreover, to make sure that the management of your pest infestation is truly effective, you can opt for our 3-month guaranteed, multi-visit service packages, which involve additional visits and treatments, upon request.
Upon completion of the service, the pest exterminator will share with you tips on how to protect your property against future infestations. He will also advise you on all the warranty-related information, you need to consider so that the anti-pest solution stays as effective as possible for longer.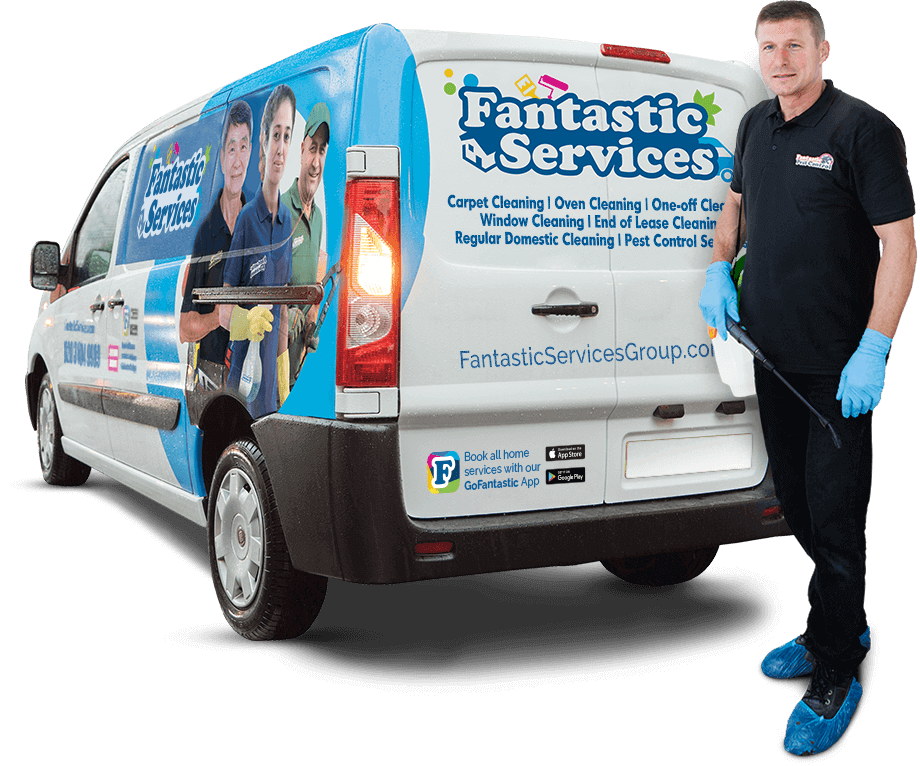 Your local pest control service provider in Dandenong
Residents and business owners in Dandenong can rest assured that Ethan - our fully insured and trained partner in the area, can eradicate their pest infestation successfully and as discreetly as possible if needs be. The pest exterminator has years of experience in the field and can tackle even vermin issues that have gone out of hand in both domestic and commercial environments.
Ethan uses top-notch equipment and pesticidal or pest-repellent products to provide effective rodent and insect control services. He is also well-versed in the removal of wildlife intruders in a safe and humane way. The specialist always finishes the job by giving you valuable pest prevention tips, as well.
We serve more locations near Dandenong
Our company operates in many areas around Melbourne. So, you can see where else you can find us, outside Dandenong, and get in touch with us if you live in one of the locations below. We'll make sure to provide you with a fast response to your vermin problem and handle the job safely and efficiently.
Our pest control services, available in Dandenong
Mice control

Squeaky mice are no fun to be around. And when in their numbers, you can expect a range of problems, from damaged property fixtures, chewed-on cables and contaminated food to sleepless nights and funny odours. Fantastic Pest Control is an expert in dealing with mice and rat infestations with guaranteed results.

Cockroach control

Leaving roaches to run around your home undisturbed can lead to their fast multiplication. Hence, get professional help as soon as you see a brazen runner scurrying around your kitchen to avoid the onset of a serious cockroach infestation. We use effective insecticides that will free you of the health-hazardous pest.

Bird control

Birds are only classed as pests when they pester folks and their property, with seagulls and pigeons being the most infamous problem-makers. We can protect your home against damage that feathery critters can cause by using humane bird-deterrent techniques and devices, which will keep the flying intruders at bay.

Pest control for business

All business owners in Dandenong can count on our reliable and highly advanced pest management solutions, which offer all-round protection against a range of pests. You can benefit from tailored pest control services that include regular inspections of your facility (office, warehouse, restaurant, etc.), effective treatments, as well as post-service observation and proofing advice.