Pest Control in South Morang
Emergency pest control solutions
Guaranteed multi-visit options
Availability, outside regular working hours
Compliance with all relevant safety standards
Up to $40 off for all Fantastic Club members
Get a local pest control specialist in South Morang
When insects in their numbers take a shine to your property or pesky rodents decide to forage for food in your kitchen, it may take some time until you notice the traces of their activity. This, unfortunately, can lead to fast-growing pest populations that turn into an infestation.
Fantastic Pest Control in South Morang can send a local pest exterminator at your service to inspect your home or business establishment and apply the most effective anti-pest method.
We work with certified and fully-equipped technicians, who use pest-deterrent, pest-removal or pesticidal techniques, products and devices, depending on the type of vermin you've got, and with high-standard results. Our comprehensive pest management procedures include 4 elements for maximum efficiency.

The Fantastic pest technician will inspect your property to locate the affected areas, determine the type of pest and the scale of your vermin problem. This is performed, in order to assess your specific pest situation and apply the most suitable anti-pest treatment.
As mentioned above, we always employ the most effective pest control solution that can bring the desired results, based on the level of infestation and type of vermin. The qualified pest technicians come fully equipped with pesticidal products and devices to rid you off any creepy crawlies, flying pests and rodents.
We recommend considering our guaranteed multi-visit pest control services that include regular observation, follow-up treatments (if needed) and expert proofing advice in a space of 3 months, in order to ensure that there is no trace of the intruders left on your property. For more information, speak to our customer service advisers.
Once the pest treatment has been applied, the pest expert will share with you any warranty-related and safety information, as well as the dos and don'ts that you should consider after the service. Also, you can consult the pro about how to prevent future pest problems.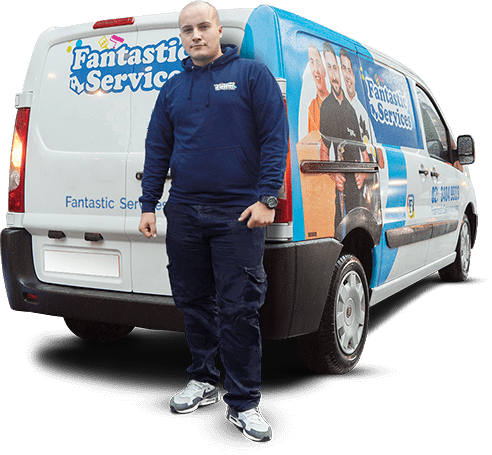 Here's your local pest technician in South Morang
Let us share with you how proud we are, working side by side with Zac, who joined our company a while back. He's been diligently serving our local clients and has saved the day in several emergency pest situations. The pest exterminator uses advanced, industry-grade products and devices to provide homeowners, business proprietors, landlords and tenants with professional insect and rodent control.
Zac understands very well that the job often requires a discreet and tactful approach, yet professional and effective results. He also believes that prevention is always better than cure, so he will happily share with you his pest-proofing tips and expert prevention advice.
Do you need a pest exterminator near South Morang?
Fantastic Pest Control strives to cover more areas near South Morang, in order to help customers in other locations keep their properties vermin-free. A prompt response to a pest problem is often a key to its successful elimination, so check out below if our pest control services are available near you!
What pest control services we offer in South Morang
Mice and rat control

Don't let rodents invade your property but get a certified pest controller to handle the problem as soon as you spot any traces of mice or rat activity. These agile vermin breeds at a lightning speed, carry diseases and can chew through almost anything, even metal. We apply effective treatment techniques and proofing methods to put a stop on rodent infestations.

Bed bugs treatment

No one is immune against bed bug problems these days, regardless of how clean your home is. We advise calling in a professional exterminator at the first sign of a bed bug infestation. Fantastic Pest Control provides expert bed bug control solutions that include more than one visit for optimum results. We also offer proven treatment against a variety of crawling pest insects, such as fleas, ants, cockroaches and termites.

Flying pests control

Flying pests can be a nuisance, of course, but fear not, we can handle various winged-insect infestations effectively and discreetly. From pesky mosquitos and angry wasps to pantry and clothes moths, rest assured that your property will be treated with the right insecticidal product. We also have the expertise to resolve bird infestations by applying effective, yet humane deterrent techniques.

Pest treatment for business

Any type of non-residential property in South Morang can benefit from our comprehensive pest management services, which can be tailored to the specific needs of your business. You can be assigned with a personal account manager, who will manage your services that can include regular pest inspections, expert monitoring and effective treatments when needed.