Pest Control in Reservoir
All-round approach (inspection, treatment, observation)
Equipped, skilled and certified exterminators
Up to $40 off the price for members of the Fantastic Club
Out-of-hours and short-notice availability
Proofing and prevention advice
Why choose our professional pest treatment in Reservoir
Fantastic Pest Control in Reservoir, Melbourne has been a leading pest extermination and vermin removal service provider for a number of years now. We serve both business and residential property owners, landlords and tenants by offering effective anti-pest solutions. Our services have been developed to address all stages of the pest elimination process, which means that you can rely on our professional inspection, successful treatment, post-service observation and proofing expertise.
We work with certified pest exterminators and wildlife removal specialists, who comply with all legislation and safety standards at all times. They are equipped with the latest devices and products in the pest control industry sector and can deliver our solutions as discreetly as possible for your peace of mind.
Step-by-Step Pest Control in Reservoir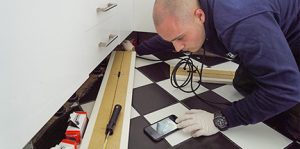 The Fantastic pest technician will investigate your pest problem by checking out potential points of entry, visible damage, traces of pest activity and so on. Only this way, he'll be able to assess the level of infestation and determine what method and product to use, in order to successfully rid you of the pesky vermin.
Once the pest controller has inspected all the affected areas, he will proceed with the appropriate pesticidal or vermin-repellent treatment, depending on the type of pest you have problems with. The methods and products, we use, are proven to provide you with guaranteed results.
Our pest treatments are highly effective but you should still keep an eye for any remaining pest activity after the service. To make things easier for you, we also provide guaranteed services that include follow-up inspections and treatments within a 3-month period, upon request and if necessary.
The service ends with a brief consultation on the preventative measures you need to consider, in order to avoid pest recurrences. The pest technician will happily share his proofing tips, as well, and will provide you with a report that contains important details related to the product used, as well as safety and warranty information.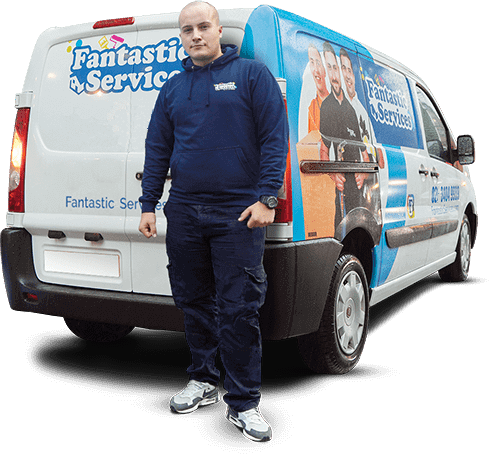 Meet your local pest control technician in Reservoir
Zac is your local pest exterminator in Reservoir, who has been part of Fantastic Pest Control for a while now. He specialises in various anti-pest solutions, such as ant control, spider control, bed bug treatment, rodent control and more, so rest assured that he will come fully equipped to handle your pest infestation with care, attention to detail and guaranteed results.
The pest technician is fully insured, certified and very experienced, so don't hesitate to seek his professional pest prevention advice. After all, there's so much you can do to avoid future problems with the pesky vermin. Furthermore, Zac is always willing to help our clients at short notice, subject to his availability.
Where else near Reservoir you can book a pest treatment with us
Fantastic Pest Control works with local pest technicians, who are willing to cover a wider area, in order to help more clients in trouble with pest invasions, be it a flock of pesky birds, an inquisitive possum, or cheeky rats. So, if you're located in any of the areas below, rest assured that a pest expert is always near you and ready to help!
See what pest control services we provide in Reservoir
Rodent control

We use industry-grade rodenticides and proofing techniques, which are effective against both mice or rats. By employing baits, traps and blocking exits, the disease-transmitting rodents don't stand a chance. The first results can be noticed in 2 to 3 weeks.

Crawling insects control

From bed bugs, spiders, fleas and cockroaches to ants and destructive termites, Fantastic Pest Control will handle your insect infestation expertly and safely. We use various techniques and approved insecticidal products, as well as monitoring devices, whenever applicable.

Wasp removal

Wasp nest removal is one of the most sought after service that we offer, as we've got the expertise to safely neutralise angry colonies of wasps. In addition, you can take advantage of other solutions that we offer against flying insects, which can deal with moth infestations, mosquito invasions and beetle issues, as well.

Commercial pest control

You can book a comprehensive pest management service for your business establishment and count on regular pest inspections, effective treatment and post-service monitoring to suit your needs. We'll also assign you with a personal account manager to keep all your services in check.