Pest Control in Frankston
Certified and insured pest technicians near you
Inspection, effective treatment, monitoring & proofing
Available appointments, outside business hours
Pest control services, not limited by time
Lower rates for Fantastic Club members
Get a Fantastic pest exterminator in Frankston to handle your pest issue
Need help with getting rid of a pest infestation from your home or commercial property in Frankston? Then, why not book Fantastic Pest Control and count on the local pest technicians, who are experienced and certified to handle various vermin problems? From rats and mice, roaches and bed bugs to birds and intrusive possums, we have what it takes to eliminate, relocate or deter the pest, depending on what type of species it is.
We also can ensure that the risk of future infestations is brought to a minimum through comprehensive observation methods and proofing expertise. On that note, we've devised different pest control service packages that involve more than one visit to your home or business facility.
So, don't delay that call and we'll come out to investigate your vermin situation before proceeding with the right treatment.

Our pest control services always start with a preliminary inspection of your property, which helps the exterminator locate the pests or any signs of their activity. The pest technician will also investigate to see what serves as an entry point for the vermin, in order to provide you with effective proofing advice.
The local specialists, we work with, come fully equipped to get rid of the pest infestation with guaranteed results. They are certified to work with various pesticides and pest-deterrent products and apply them with your family's safety in mind. Note that some treatments require that you leave the property for a couple of hours.
Continuous observation for a period of time after the treatment is highly recommended, as this way, you can act straight away and prevent a re-infestation. For your peace of mind, we offer guaranteed service packages that include up to 3 free visits and treatments (if needed) in a space of 3 months.
Proofing tips and prevention advice are included in our pest management solutions, so don't hesitate to discuss anything regarding this with the experienced pest control technician. He will also specify to you all the dos and don'ts, you need to observe, so the effectiveness of the results does not get jeopardised.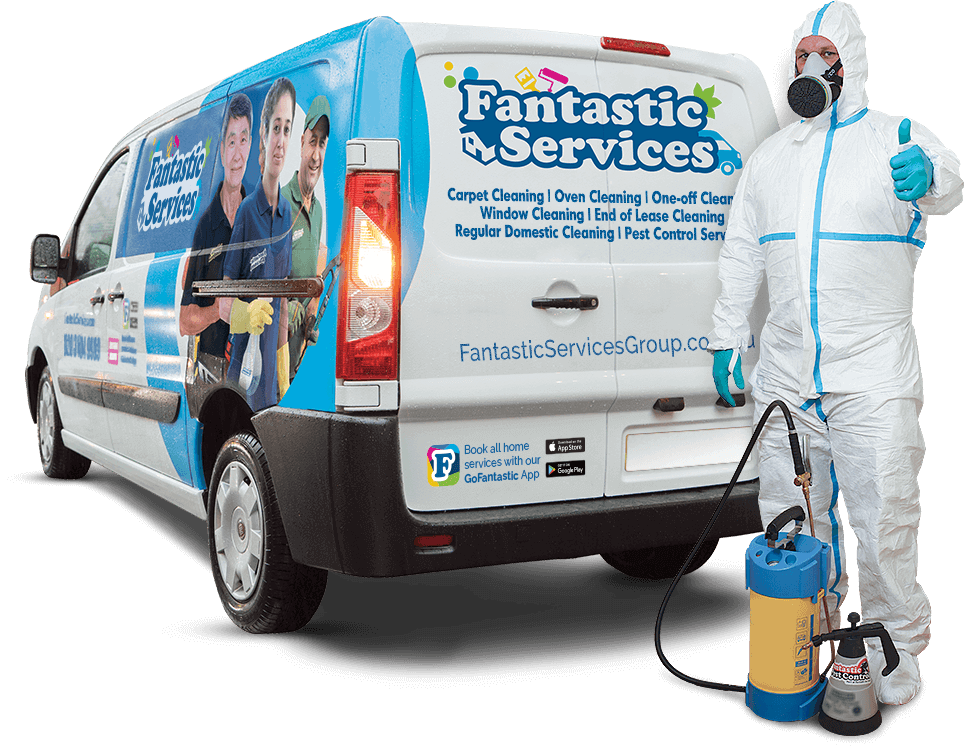 Why hire a local pest exterminator in Frankston?
Meet Dominic who's been part of our pest control team in Frankston for some time now. He has helped a number of domestic and commercial clients in the area to keep their properties pest-free. The professional is certified, skilled and fully insured to perform insect and rodent pest control. He applies anti-pest products and devices, which are safe-to-use in both commercial facilities and residential buildings.
Dominic is conscientious, hard-working and discreet, if needs be, so you can count on your reputation remaining intact, while the service takes place. With many years of experience on the job, he is one of Fantastic Pest Control's stellar experts who's always ready to share his professional advice with you.
What other areas near Frankston we offer our pest control services
You can count on our pest control crew in Frankston to come out and help you with your pest infestation, even if you are located in a different area nearby. Our services are available to both business and non-commercial clients in the towns, we have listed below. So, get in touch with us without delay at the first sign of pest presence on your property!
What pest control services we offer in Frankston
Rat control

Fantastic Pest Control has the experience to deal with rodent infestations in both commercial and residential properties. We use proven mice and rat control methods and products, as well as proofing techniques that will ensure that the vermin no longer bother you and stay at bay for good.

Termite treatment

Australian homes are always at risk of termite infestations, due to our humid and hot climate. So, it's best to rely on professional pest control company to inspect and treat your property, if necessary. Our multi-visit termite control solutions and regular inspections over an extended period of time will guarantee you the effective eradication of these little destructive critters.

Possum removal

Possums are protected animals, as you know, so always get a professional catcher to deal with your unexpected intruder. We use only approved devices and techniques to catch and handle the marsupial and then, we safely release it into the wild, in accordance with all regulations, stipulated in the Wildlife Act 1975.
Frankston is rather prone to mosquito problems, due to its close proximity to the Edithvale-Seaford Wetlands. We can provide you with reliable mosquito control solutions, which can address all life stages of the blood-sucking, health-hazardous insects and this way, put a stop on the infestation.