Pest Control Services in Croydon
Trained and certified pest controllers
Ready to handle any kind of pest invasion
Working with professional products and equipment
A 3-in-1 package - inspection, treatment, prevention
Same-day and emergency appointments available
Why pick our pest extermination services in Croydon
Fantastic Pest Control has been saving households and commercial properties in the Croydon area from nasty pest infestations for quite some time now. The technicians are extensively trained to tackle even the biggest and meanest rodent or insect invasions. The professionals work with industry-grade equipment and extermination products, their pest control methods are 100% safe for your family and pets.
Also, we offer a flexible work schedule, so you can make your service appointment for a time most convenient for you. If you happen to have an emergency situation, for example, you saw a mouse sprinting through your kitchen, just give us a call and we will be at your property before you know it. And don't worry about what your neighbours are going to think - the professionals arrive in discreet vans. No need to set mice traps and spray your house with store-bought insecticides that don't do anything, when you can call Fantastic Pest Control!

The first part of our pest control service is a thorough property inspection. The professional will examine your home, in order to figure out exactly what kind of pest he's dealing with and the seriousness of the infestation. The exterminator will check the property for signs, such as droppings, nests, eggs, larvae, and holes - anything that can show him what type of vermin is lurking in your house.
This step is extremely important. Depending on the evidence that the exterminator has discovered, he will choose accordingly the right treatment and advise you on what type of method your situation will require.
Once the professional has completed his investigation, he will proceed with the actual pest control treatment. Different types of pests require different extermination methods - traps, baits, insecticidal sprays, fumigants, powders, etc.
If your situation involves a rodent, such as a mouse or a rat terrorizing your family, the exterminator will also be able to seal any access points around your house. Note that all of the equipment, products, tools and materials that the pest control technicians use are industry-graded.
Fantastic Pest Control has two types of pest control service packages - 1-month guaranteed treatment and a 3-month guaranteed one. The type of service package you choose highly depends on the seriousness of the pest infestation and, of course, on its type.
For example, if you are dealing with bed bugs, we recommend booking our 3-month treatment that includes a thorough property inspection, 1 initial pest control treatment and 2 follow-up visits (if required). The 1-month treatment includes, again, a property inspection, 1 initial extermination procedure and 1 follow-up visit scheduled in the time frame of 30 days.
If you want to prevent your property from being attacked in the future, you can always ask the Fantastic pest control technician for some prevention tips - the expert will be more than happy to share his knowledge with you.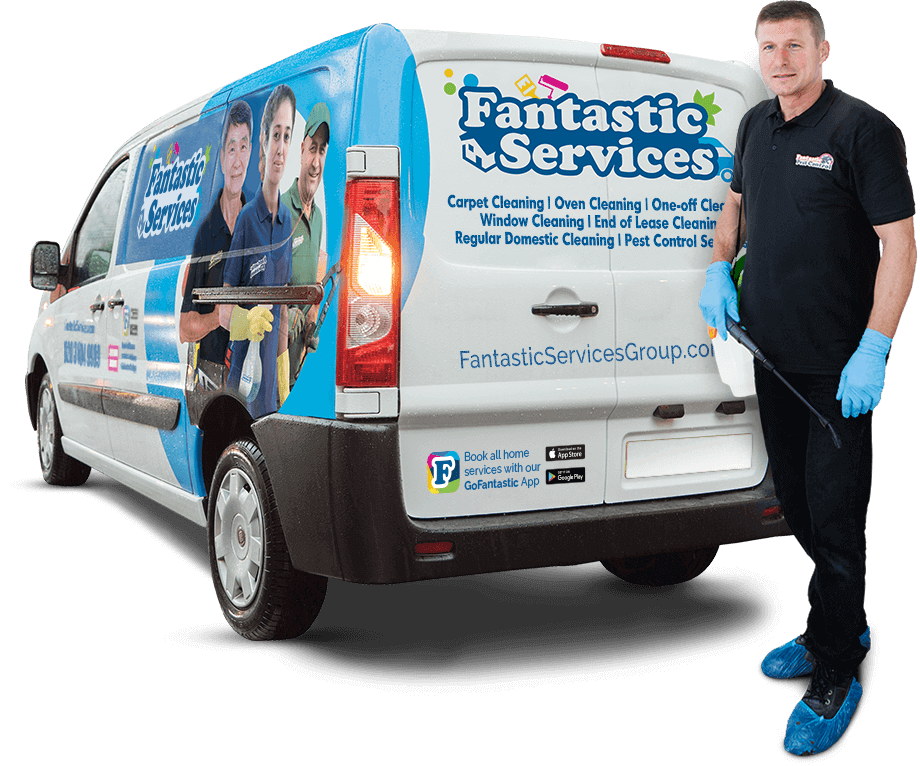 Meet your local Croydon professionals
As a company, our main goal is to provide our customers with truly Fantastic services and the way to achieve this is through working with only the best people in the industry. With this being said, meet one of the hard-working and dedicated pest controllers - Hayden.
The expert joined our ranks back in 2016 and since then he has managed to save quite the impressive number of clients from nasty pests, such as bed bugs, mice, furniture beetles, etc. With Hayden's experience in the field and our guidance, now the professional is one of the most sought out exterminators in Croydon.
Other areas we cover besides Croydon
Pest infestations are a nasty thing to deal with. Period. No matter if we are talking about bed bugs, wasps, spiders, mice or rats - nobody likes the idea of even thinking about getting near the vermin. If you want to spare yourself the stress of trying to corner a mouse or running away from an angry wasp mob, check the list below to see if Fantastic Pest Control covers your area:
The types of pest control treatments we offer in Croydon
Mice & rats control

Having a mouse or rat running through your house is definitely not a situation you want to have in your hands. Mice and rats may be small, but don't let their size fool you - both can and will inflict damage to your property and health if the pests have not been properly dealt with. These types of rodents carry dangerous diseases and can actually eat through electrical wire work.




So, if you happen to have a rodent infestation and don't want to deal with it yourself, you can always rely on the pest control technicians in Croydon. The professionals will inspect your property, seal all access points around the house, and will set bait traps for the pesky vermin.

Insect extermination

Bed bugs, spiders, ants, furniture beetles - you name it and we kill it. The professionals at Fantastic Pest Control are trained and fully-equipped for any kind of pest situation, no matter the type of vermin or size of the infestation. We offer different extermination methods for different kinds of insects, all extremely effective and 100% safe for your home and family.




Depending on the seriousness of the infestation, you also get to choose between different service packages that include additional follow-up visits, so you can be sure that there isn't a single creepy crawly left after our treatment.

Everybody fears that buzzing noise of a flying nearby wasp. Why? Because if there is a wasp, there is probably a nest somewhere near the property. But don't worry - the Fantastic Pest Control specialists in Croydon are here to save the day.




No matter if you need a wasp nest removed or you have another flying pest "bugging" you, the professional exterminators will take care of the situation with the use of their expertise and highly-effective pest control methods like gel baits, insecticides sprays, repellents and more. With our help, you can enjoy a pest-free home the safe and easy way.

Commercial extermination services

You see, rats, mice, bed bugs, etc. don't really know the difference between attacking a home or a hotel - if there is food, water, and shelter, they are definitely staying. Needless to say, there isn't a business owner out there that favours the idea of having a mouse, for example, terrorizing their clients.




With that in mind, if you happen to operate your very own hotel, restaurant, or shop and you worry that your property (and reputation) are threatened by a pest invasion, give Fantastic Pest Control a call today. We offer a fully customisable service, flexible working hours, fast and effective results, and of course - full discretion.