Pest Control in Baulkham Hills
Pest-free environment with the help of local pros
Wide service coverage around Sydney
Book for any day of the week, even public holidays
Guaranteed services with follow-ups, upon request
Up to 15 % off if you join our Fantastic Club
Why count on Fantastic Pest Control in Baulkham Hills
Nasty cockroaches, scary spiders or horrible rats, you name it, we can get rid of it! So, don't struggle to deal with the vermin in your home in Baulkham Hills, or commercial facility, for that matter, but call Fantastic Pest Control! We operate locally side by side with fully trained, certified and insured pest technicians, who know how to outwit the pest, that's for sure. By strategically placing baits and traps or by spraying an effective but safe pesticide, the infestation will be eliminated for good as an end result.
To determine the scale of the infestation and the type of pest that's been bothering you, the pest technician will inspect your property carefully. He will look for signs of damage and pest activity, as well as try to pinpoint the vermin's means of entry and breeding grounds. All this will help the pro decide on the best pesticidal solution.
There are, of course, various pest control methods out there and depending on what pest has invaded your home or business property, the pro will use the most effective one. This may involve the use of an insecticidal spray/powder, gel baits, treatment stations, traps and more. Note that during the treatment, you may be asked to leave the property (together with any pets, fish included).
Follow-up inspections/treatments might be necessary if the infestation is severe. So, for cases like this, we offer multi-visit service packages that will encourage you to keep an eye on the situation after the initial treatment and contact us if you spot the same pest still running havoc around the place.
We'll all agree that proofing your property against the vermin is as important as getting rid of them. So, you can count on the exterminator's professional pest prevention tips to make sure that your property stays pest-free long-term.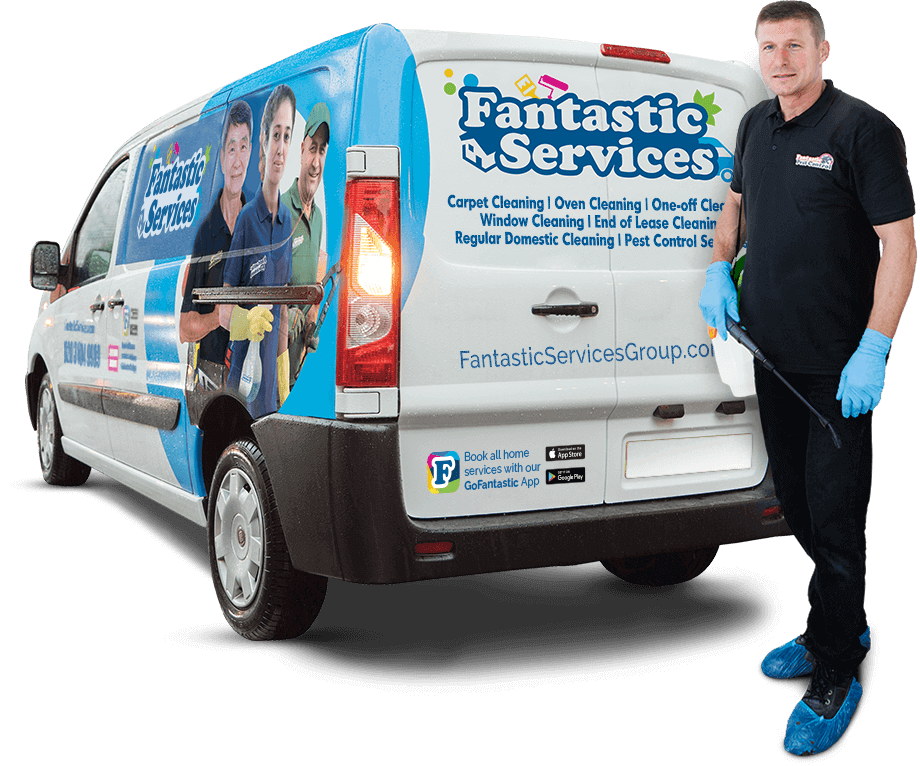 Your pest controller in Baulkham Hills
Say 'Hi' to Aidan, who operates under Fantastic Pest Control in Baulkham Hills. He is certified to provide our services to both domestic and commercial customers. The exterminator is fully certified and insured to apply professional pest control products. He observes all safety regulations and product warranty-related specifics with each job at hand.
Aidan specialises in rat and mice control services, as well as a range of insect pest treatment methods. In addition, you can request for him to arrive in a vehicle without any branding, in order to have the inspection and treatment done discreetly, meaning without affecting badly your establishment's image or family reputation among your neighbours.
What other areas we serve, apart from Baulkham Hills
Need a pest control service but not residing in Baulkham Hills? Not a problem! Our company works with local skilled exterminators in many towns in the Sydney area. Just check the list below and if you don't see your location, explore our website or contact us!
Our anti-pest service options in Baulkham Hills
Mice control

Mice can settle in your home, unnoticed at first, until you spot signs of damage to your property, once they breed and multiply. We deal with mice (and rats for that matter) by installing baits in strategic places. Eventually, the rodents taste the poison and die. Alternatively and at extra cost, the exterminator can set up traps, which he will reload several times over a period of a few weeks until the infestation has been eliminated completely.

Termite control

Termite-infested wooden structures of your property can affect its overall integrity. So, if you spot any signs of damage, act immediately by calling in a professional exterminator. We apply various techniques against termite infestations, from spraying directly the insects' nest to placing monitoring and treatment stations. The latter will effectively eliminate the termite colony over a short period of time. In addition, we specialise in other crawling insects control measures against cockroaches, ants, fleas, spiders and more.
Both pantry and clothes moths are equally destructive, so it doesn't take long for one to spot the signs of a moth infestation, be it in their wardrobe or kitchen cupboards. We use effective insecticides that will eliminate the moth problem safely and in no time. Other types of flying insects, such as beetles, mosquitoes and wasps, are also on our list of pest control solutions, so contact us if you have issues with those, too.

Pest management for business

Commercial facilities and public establishments in Baulkham Hills can also count on our pest control expertise, regular inspections and anti-pest treatments if the need arises. We expertly serve the local hospitality, real estate, food industry sectors, etc. with our business clients' reputation in mind and we can come to your assistance during and outside business hours, all week round.