Pest Control in Bondi
Inspection, treatment, prevention included
Qualified local pest controllers
Easy booking and flexible appointments
Premium slots & up to $40 off with the Fantastic Club
A range of specialised pest control services
How Fantastic Pest Control in Bondi can help
Well, who will honestly admit that they would rather spend their weekend setting up mousetraps around their home? No one, that's right. But that's OK, because you can call us. Fantastic Pest Control in Bondi deals with various pests, whether termites, wasps and mosquitoes or pesky rats. We rely on the expert knowledge of local certified pest controllers, who not only use the most effective anti-vermin methods but are also ready to give you some prevention tips, as well.
Choose our discreet pest management solutions to ensure that your home or business property is free of vermin. We offer our assistance, 7 days a week, during business and outside business hours for your convenience. The booking process is very easy, too, and if you have any questions, our customer care team will readily help you with those.
The pro will arrive with all the necessary products and equipment and thoroughly check your property. The idea is for the specialist to evaluate how far the infestation has gone by investigating the signs of pest activity, which could be damage to your property, marks, faeces, eggs, larvae and the like.
The Fantastic exterminator will proceed with applying the most effective treatment, whether it involves spraying/dusting the affected areas with a pesticide, setting up gel baits or installing traps. He will let you know beforehand if you should best leave the property, along with any pets you might have.
Some of our insect control services include a follow-up visit or two, due to the nature of the pest, its habits and life cycle specifics, such as bed bug and termite control. With other types of vermin infestations, however, you can still benefit from our guaranteed multi-visit service packages, which include more than one treatment, upon request.
Once the treatment has been applied, the specialist will inform you about everything you should and shouldn't do so that you avoid dealing with recurrences in the future. You'll also be given a service report that specifies other important details on the product used, safety and warranty-related information, etc.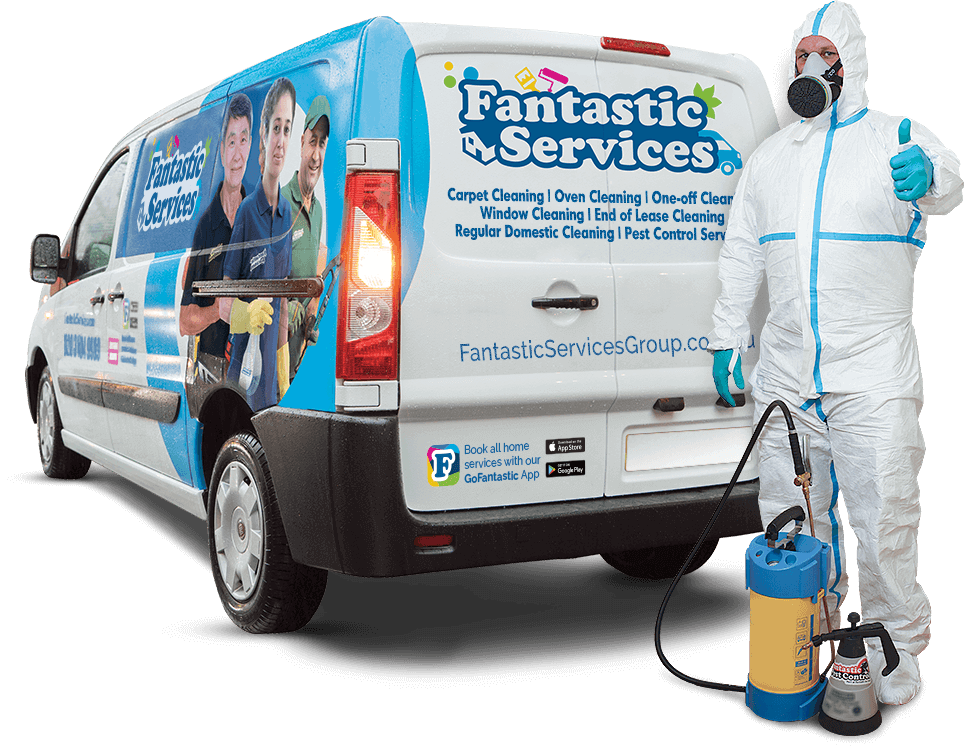 Get to know your pest technician in Bondi
Our company works with local certified pest exterminators and one of those professionals is Daniel, who has served Bondi and nearby locations for some time now. He is trained in using various anti-pest products and devices safely and effectively. The expert has received outstanding reviews from clients for his down-to-earth and helpful attitude, as well as for his proven knowledge of various types of vermin.
Daniel is always happy to protect your reputation or business image by arriving in an unbranded van and performing the service as discreetly as possible. His experience helps him provide you with sound advice on how to prevent future problems with the vermin, so do seek his expertise on this, too.
Our service coverage outside Bondi
Not located in Bondi? Don't worry, as we work with experienced pest control technicians, who operate locally in various other locations around and nearby Sydney. Check below our list and feel free to contact us if you have any service coverage questions or other pest-related concerns!
Our pest control solutions in Bondi
Rodenticidal treatment

We work with local pest controllers, who are experienced in getting rid of mice and rats from residential and commercial properties. They use baits or traps (subject to additional charge), in order to bring out the rodents from their hiding places and exterminate them over a period of a few weeks. Consider booking our guaranteed treatment option that includes follow-up visits if the infestation is severe to ensure that the problem is resolved faster and more effectively.

Insecticidal treatment

There are various crawling, hopping and flying insects that can be considered pests, once they invade your property in numbers. As they seek shelter to breed, food and water, unfortunately they can cause damage to your property and possessions, not to mention that some of them are a serious health risk. Hence, we apply powerful insecticides to eliminate bed bug, mosquito, cockroach, termite, wasp and moth infestations.

Bee control treatment

Bees often build their hives under exterior structures of residential or other types of buildings. And although they are beneficial insects, bees can make folks, especially those with young kids, feel apprehensive when in close proximity to their home. We specialise in beehive removal services that can take care of the little stingers in a humane way.

Commercial pest control treatment

Fantastic Pest Control provides local businesses from various industry sectors with effective pest management solutions on a regular basis, if needs be. So, if you suspect that your facility has been infested with roaches, bed bugs or mice, don't hesitate to contact us! Whether you run a restaurant, own a hotel or manage a healthcare practice, stay safe and pest-free by hiring a Fantastic pest expert!