Pest Control in Liverpool
Hassle-free services, done by local experts
Available at short notice, all week round
Inspection, treatment and prevention tips
Lower rates with the Fantastic Club
Easy to book online or over the phone
Choose our pest control services in Liverpool
No one feels comfortable to know that their home or facility has some sort of vermin breeding inside and causing trouble. But more importantly, not everyone has the stomach to deal with bugs or rats themselves. So, if that's the case with you and you live in Liverpool, we can help. Fantastic Pest Control can get rid of various insect pests and rodents effectively and with the use of professional, yet, safe anti-pest products and devices.
We've partnered with only experienced and certified pest controllers, who work locally in the area. For your peace of mind, you can ask us to send a technician in a van that has no branding and this way, ensure that your property is treated discreetly and without any bad effect on your reputation.
The service begins with an inspection of your property, first. The pest controller will need to assess the scale of the problem, in order to choose the right pest treatment product. He will try to locate signs of the pest's presence, such as damaged items, excrements, marks, eggs, nests and the like. This will also help the expert recognise the exact type of pest that's been giving you sleepless nights, as often, different types of vermin leave similar traces behind.
We use various pesticidal and pest-deterrent products, which are approved for application in both domestic and commercial properties. The pest expert will advise you if you need to leave your home for a few hours while the service takes place, to ensure your safety and that of any pets you might have. Depending on the type of pest infestation, you're dealing with, the technician may use sprays, powdered pesticides, baits, traps, etc.
We offer various guaranteed treatment packages that include more than one visit after the initial treatment procedure within a period of 1 to 3 months. This means that if you contact us during this time, we'll send the pro to inspect and treat your place again. Note that the warranty, however, is subject to the condition that you follow a few dos and don'ts after that first product application.
At the end of the service, the technician will give you a written report that contains important details about the product used. You'll also be given tips on how to keep the pest at bay in the future. So, use this opportunity to ask the expert about anything that will help you prevent the same problem from happening again.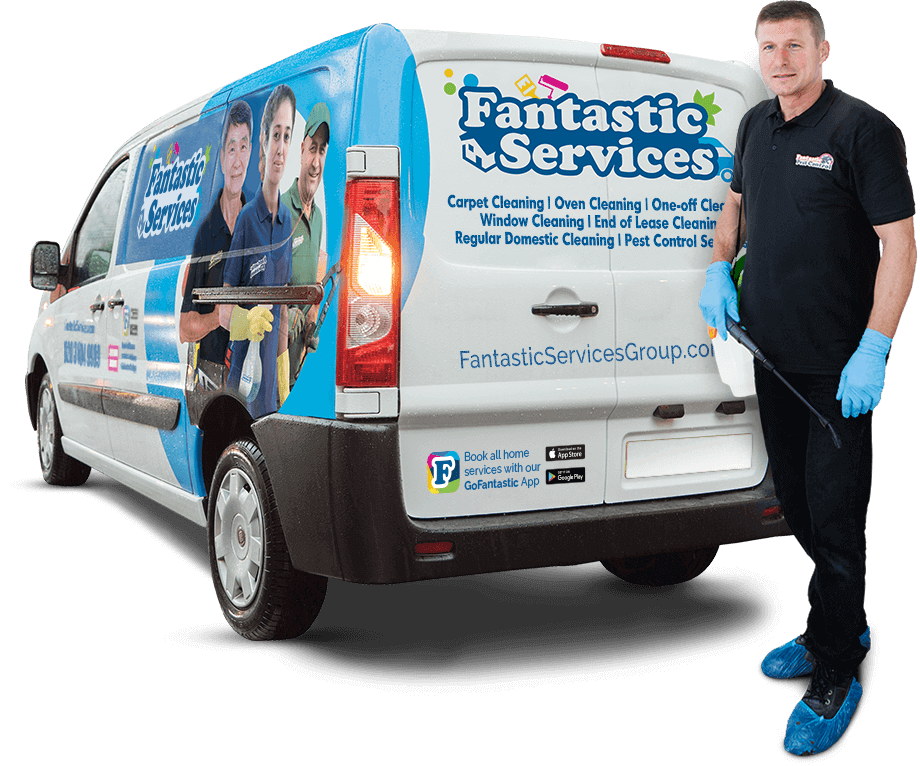 You can count on the local exterminator in Liverpool
Liverpool and close-by areas are served by Aidan, who joined Fantastic Pest Control with enthusiasm and is highly motivated to grow as a pest control specialist. He is certified and trained to work with professional pesticides and anti-pest devices, which he always uses with the client's safety in mind. The exterminator knows his pests well and can determine the scope of the infestation by carefully investigating a variety of pest activity signs.
Aidan is known now in the area for his friendly and helpful nature, hard-working attitude and discreet way of approaching your pest situation if needs be. He can be hired to perform various anti-pest services, such as rodent extermination and insect control.
Our pest control service availability outside Liverpool
Fantastic Pest Control operates in numerous locations in the Sydney area. See where else below, apart from Liverpool, you can book our pest inspection and treatment. Contact us anytime for more information on our service coverage!
What pest treatments we offer in Liverpool
Rodent extermination

Rodents are far from harmless, in terms of the parasites and germs they carry around. They can contaminate food preparation spaces, chew on electrical cables and thus, cause fire, or damage other parts of your home or commercial property. The Fantastic exterminators use rodenticides and traps (upon request and at extra charge) to effectively get rid of the pesky vermin. You can also request sealing of all possible entry points to avoid future problems with the pest.

Bed bugs treatment

Our bed bugs treatment comes with a guarantee of 60 days and one follow-up visit within this period, if you need re-application of the treatment, due to residual bed bugs activity. The pest technician will spray your entire property, so it's best if you leave your home with your pets for a few hours during the treatment. Note that we can assist you with getting rid of other crawlies, as well, such as ants, termites, fleas, roaches and more.
We specialise in insect pest control services, designed to get rid of tiny flying critters and their often destructive larvae. From beetles, potentially dangerous-to-your-health mosquitos and pesky moths to possibly aggressive wasps, Fantastic Pest Control has the knowledge and tools to put a stop on infestations of any scale. If needed, we can visit you in a few weeks after the service to re-apply the treatment, upon request.

Commercial pest control

Business owners in Liverpool can also benefit from our pest control services, 7 days a week, including public holidays. Not only that but we can respond to your needs at short notice if you feel that your pest situation is a case of emergency. Furthermore, we can send a pro in an unbranded van and this way, ensure that your service takes place in a discreet manner.