Expert Pest Control Services in Tarneit
A service not limited by time
Fast-acting and efficient pesticides
Certified and trained pest experts
3-step treatment for guaranteed results
Rid your property of pests by booking your service today with Fantastic Pest Control Tarneit
No need to endure painful bed bug bites or mice chewing on your furniture. Book an appointment with Fantastic Pest Control and receive your free quote right away. You can book your service for any day of the week, no matter if it's a holiday or during the weekend. We work with certified local pest technicians that will treat your property with the utmost care and exterminate the pests with fast-acting and safe pesticides.
You can book a pest control service for your domestic property or a commercial facility, such as restaurants, warehouses, factories, office buildings and more. Any pest infestation is better treated early, so don't waste any time and schedule your service today!
Once you've booked the first visit, you will receive an email with instructions on how to prepare for the service. This will usually include vacuuming the rooms, taking your pets out of the property and moving any heavy furniture if it's required. The technician will arrive at the appointed day, fully equipped and begin to inspect your property right away. This is one of the most important steps, as it will help him determine the level of infestation, find the entry points and decide which is the best course of action.
If possible, the treatment will start right away. During the application of the pesticides or whatever method the technician is using, you will have to vacate the premises along with any pets, including fish and any other exotic animals. In case there are any entry points that should be blocked, we can do that as long as they are up to 3cm in width. After the first treatment, we recommend that you stay out of the property for at least 3 more hours.
Most times, an infestation will need more than just a single treatment, as pesticides usually work against the adult pests but are not able to take care of any eggs, larvae, etc. We advise all our clients to be extremely cautious, follow the instructions provided by the technicians and give us a call as soon as they notice more signs of the infestation. You can also book a service with a 3-month guarantee and have 2 additional visits included to ensure the full eradication of the pests.
As we mentioned earlier, you will receive instructions on what to do after the initial treatment. The technician will also advise you on what the best course of action is, in order to prevent a future infestation from happening. You can freely ask any questions that you have about the service or check our blog posts and websites on the matter.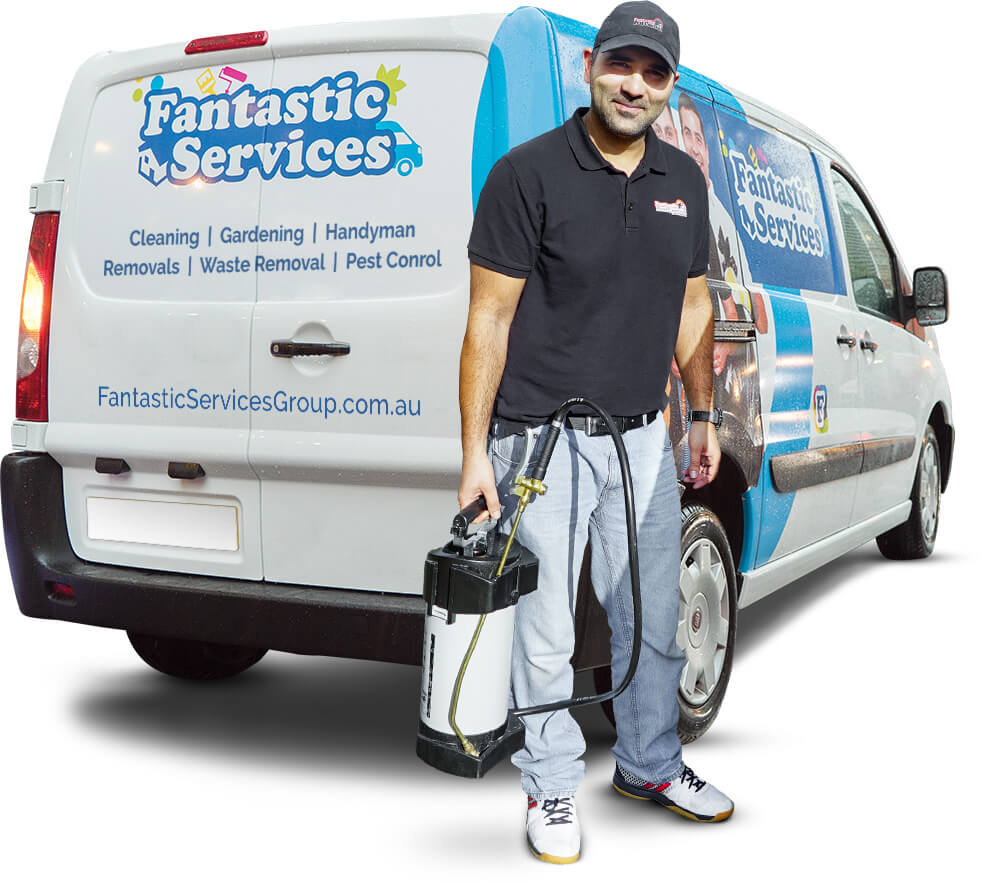 Say hello to one of the local exterminators in Tarneit?
We love helping communities grow, which is why we only work with local service providers and one of those amazing people is the hard-working Julian. He helped hundreds of domestic and commercial properties in Tarneit since he joined the team.
With his many years of experience in the pest control business, Julian can always find the best possible treatment for any property, no matter what the pest is. He uses only eco-friendly and fast-acting pesticides that will clear your pest problems in no time!
Areas around Tarneit where we offer our pest control services
We are constantly expanding our coverage in order to deliver fast and efficient pest control services to households and properties even outside Tarneit. Below you can check out where you can book a service with us, so don't wait any longer and schedule your appointment with Fantastic Pest Control today!
What kind of pest control services you can book in Tarneit?
Mice & rat control

Rodents are quite often found in Aussie homes and they can be quite difficult to get rid of. They are extremely intelligent, learn fast and build their nests in the most inconvenient places. Our pest control service includes blocking all possible entry points, placing poisonous baits where needed and destroying the nests.

Crawling pests

With crawlies usually invading in huge numbers, often, more than one visit is required to achieve complete eradication. In any case, we will gladly help out any domestic or commercial property if they are under attack by cockroaches, ants, bed bugs, fleas, termites and even spiders. We use effective pest control methods like gel baits, dust or spray, all depending on your exact situation to ensure maximum results.
For our customers in Tarneit, we offer effective wasp control services that include the removal of all nests and insects with effective pesticides that directly affect their nervous system. If you have any problems with moths, mosquitoes, beetles, birds or bees, just give us a call and we will send out a professional pest technician right away to advise you on the best type of treatment for your property.

Commercial pest control

Pests don't really care that much if they are invading a family home or a daycare centre. Our many years of experience have shown us that they are constantly searching for a food source and a place to nest. This is why we have developed pest management services for business, designed to help all sorts of commercial properties, such as office buildings, warehouses, hotels, restaurants, factories and medical facilities. So, if you have any pest problems, know that you can always count on Fantastic Pest Control to deliver a discreet and stellar service to your property in no time.