Reliable Pest Control Services in Narre Warren
Done by certified pest controllers
Performed with professional products
Completely safe extermination methods
7-day work schedule and same-day appointments
Lower service prices with our Fantastic Club
Why choose Fantastic Pest Control in Narre Warren for your property
Pest infestations - they are nasty, can cause serious damage to your property and are downright disturbing. Seriously, imagine going for a midnight snack, half asleep, and finding a mouse munching on your cereal? What are you supposed to do in this situation? Hit it with a pan? Nope, you just get your phone and call Fantastic Pest Control.
In our company, we work with reliable pest control technicians who use extermination methods that are completely safe for both your home and family. We can take care of almost any type of pest - mice, rats, wasps, bed bugs, spiders, ants, beetles, you just name it! So, if you find yourself under the attack of a vicious bed bug army or spot a nasty rat, running through the basement, don't think twice and contact us ASAP.
The first part of all of our pest control services is to inspect your property. Your assigned exterminator needs to examine it for signs indicating the presence of a pest, such as eggs and blood spots, if we're talking about bed bugs, or nests and droppings, if you suspect that you have a mice family living inside your walls. By doing this, the professional can tell how big the infestation is and decide on the pest control method he is going to use.
Once the pest technician has completed his investigation, he will continue with performing the extermination procedure. The method can include anything from bait or trap setting to the use of insecticide sprays and fumigation equipment.
After the treatment has been completed, the exterminator will give you instructions on what to do after the service. If you happen to notice indicators of pest presence post-service, contact us immediately. On that note, you can choose a pest control treatment option that includes additional follow-up visits, so you can rest assured that the vermin is gone for good.
Nobody enjoys finding mouse droppings or bed bug eggs around their home. The best way to avoid such "pleasant" surprises is by taking precautionary measures. With that being said, as part of our services, you'll also get a full report on what's been done in the property and prevention tips from the technician.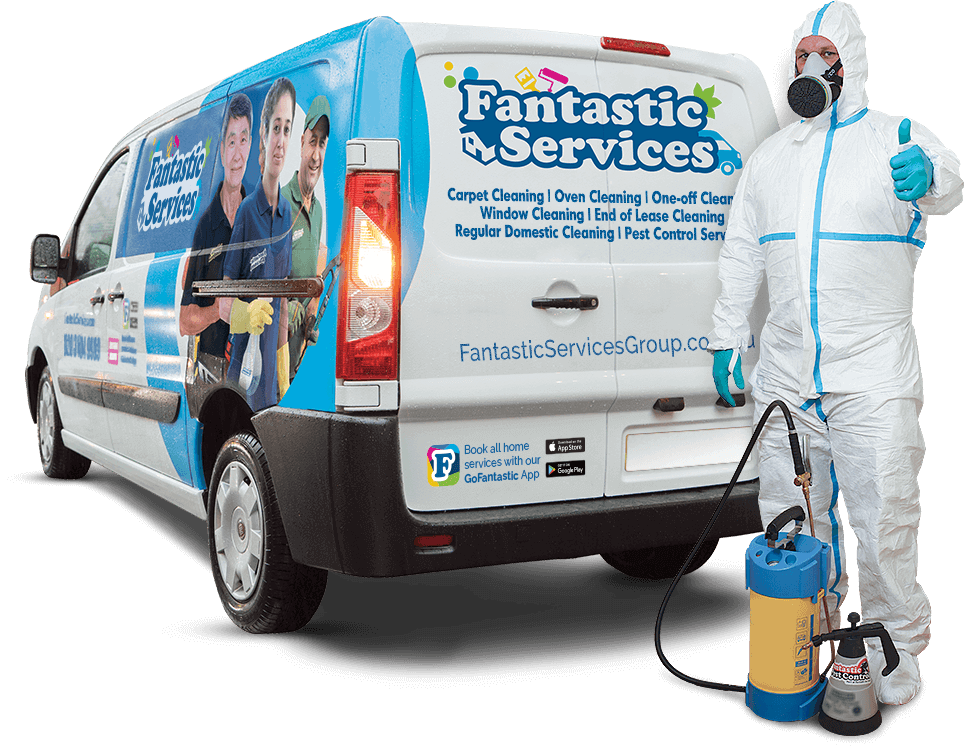 Your reliable Narre Warren exterminator
What makes for a good exterminator? Skills, experience, a proper mindset and a very, very strong stomach. Well, Julian is the proud owner of all of the above-mentioned characteristics and works under the name of Fantastic Pest Control.
The professional began his journey with us with a plan in mind. A plan to save as many people in Narre Warren as possible from the attack of nasty mice, rats, bed bugs, spiders - you get the picture. In the beginning, the expert mostly dealt with rodent problems, but as time passed, his set of skills grew and so did his pest control portfolio. Now, the exterminator can remove almost any vermin, which made him the number one pick for many homeowners in the area. So, if you want to rid your property of, well, anything - Julian is your guy.
Where you can book our service outside of Narre Warren
Having and dealing with a pest infestation can be not only unpleasant but dangerous as well. That's why it's best to leave the situation to the professionals. Check the list below to see if Fantastic Pest Control covers your location and end your vermin problems once and for all:
The pest control services we offer in Narre Warren
Cockroach control

Ah, that "amazing", crunchy sound that comes with stepping on a roach. Makes your stomach churn only when thinking about it. Fantastic Pest Control offers effective cockroach control procedures that are able to send even the biggest and meanest roach running for its life. The technicians, we work with, use special powders and spray-based insecticides to treat the infestation, leaving your home roach-free. And do you know what the best part is? Well, these products have a prolonged effect, meaning that no cockroach in its right mind will think to step a foot inside your property after the service.

Mice extermination

Due to their size and overall "I'm-small-cute-and-fluffy" appearance, mice may not seem like a huge threat. Well, they are, and if you spot one running around your home, give us a call. The Fantastic Pest Control exterminators will examine the property and set special bait stations that will clear your home from the furry "friends" in only 3 weeks.

Bed bug treatment

Bed bugs may be small but can cause a lot of damage and let's be honest - the idea of sharing a bed with an actual insect is far from pleasant. If you happen to be a victim of a bed bug infestation, Fantastic Pest Control is here to save the day. Our methods include a full inspection of your property, an initial treatment, and one or two additional follow-up visits that will ensure that bloodsuckers are gone for good.

Pest control for commercial properties

Here is a quick riddle: What is small, furry and likes to raid restaurants for food? That's right - rodents. We've all seen Ratatouille, and let us tell you this - in real life, a rat running havoc in a restaurant's kitchen doesn't land you with a 5-star critique review. So, if you happen to be in the food business or in a matter of fact - in any kind of business, and suspect that you are under the threat of a pest infestation, give Fantastic Pest Control a call today! Our services are extremely effective, safe for your property, and, most importantly - discreet.