Effective and Affordable Pest Control Services in Hoppers Crossing
Professional service, not limited in time
Easy online booking form and flexible schedule
Trained and certified local pest technicians
Special discounted rates for Fantastic Club members
Professional pest control services for your home and office in Hoppers Crossing
In our years of experience, we have gathered qualified pest professionals and developed our service to suit all kinds of properties and help them get rid of all kinds of pests. Our user-friendly websites and mobile application allow our customer to schedule and control their appointments in seconds while our 24/7 Customer Support line is always there to help out with any additional questions.
We have available teams every day of the week, no matter if it's the weekend or a public holiday, as we understand the emergency of some cases and we are ready to provide quick and effective pest solutions at any time.

The first and very important step is to determine the level of infestation, find the entry points, nests and reason for the infestation. Since our service is fully customisable, the pest control technician will use this inspection to choose the best possible method for your property specifically and achieve maximum results.
Most of the time, there are a couple of things you will need to do before the treatment, such as vacuuming the infested areas and removing anything that might attract more pests into your property. Once that is complete, the technician will initiate the treatment by placing poison baits, spraying or whichever method is the most suitable for your situation.
The monitoring period is often just as important as the treatment, as quite often there needs to be a follow-up visit, in order to take care of any survivors. Keep an eye for any further signs of pest presence and notify us the second you see anything worrying. You can also book a 3-month guarantee service from the beginning and benefit from 2 additional visits to ensure the full eradication of the pest.
Congrats, your home is now pest-free and chances are that you want things to stay this way. Our pest technician will provide you with a full report on everything that's been done on your property, in regards to the infestation. He will also advise you on how to prevent the same problem from happening and keep your family and business safe for the years to come.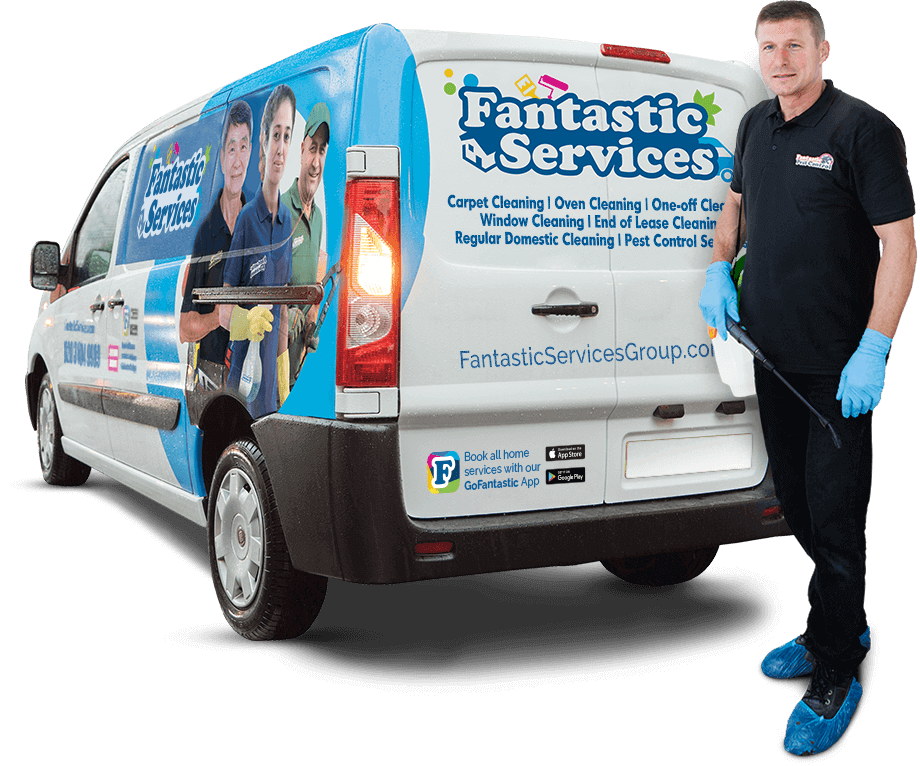 Meet your local pest control technician in Hoppers Crossing
High-quality services are performed by passionate people, who want to grow and help others. Luckily for us, Hoppers Crossing is full of such enthusiastic service providers and we are more than happy to help them grow and develop their business.
With that in mind, meet Julian - one of our most requested pest control technicians in the Melbourne area who has been part of Fantastic Pest Control for quite some time now. He is always looking for new and better ways to help our customers - both domestic and commercial, with their pest problems by using highly-effective and eco-friendly methods and pesticides. So whenever you are woken up by a nasty bite or you see a mouse running about in your property, don't hesitate to book a service with Julian.
Other areas around Hoppers Crossing that we cover
We are constantly expanding our coverage, in order to keep helping families and business owners all around the Melbourne area. So, even if you don't live in Hoppers Crossing, you can still book a professional pest control service in the following areas:
What kind of pest control services can you book in Hoppers Crossing?
Rodent control

Mice, rats and other rodents are some of the most intelligent pests out there, thus making them some of the hardest to get rid of. They are also the ones that cause the most property damage when chewing on furniture and electrical wiring, in order to make their nests and find food. Our certified technicians use a number of different pest control methods and pesticides that will take care of any rodents and proof your home for the future.

Crawling pests

Nobody likes waking up to bed bug bites or finding cockroaches in their kitchen. Other crawling pests like ants, fleas, termites and spiders can also cause a lot of trouble regarding both your family's health and the integrity of your property. Waste no time and book an expert with Fantastic Pest Control today who will take care of your problems by using professional pesticides and a number of highly effective methods.
The only thing worse than crawling pests is the ones that can also fly and reach places nobody would even think of. Moths, mosquitoes, beetles, birds, bees and wasps will find their way into your home and before you notice, you will see them in every corner of your home. We offer quick and effective solutions for your pest problems including the removal and relocation of wasp nests.

Commercial pest control

Sadly to say, commercial properties are not completely safe from a pest infestation, as pests don't really care where they go as long as they find a place to nest and food to eat. This can cause a lot of trouble like damaging expensive equipment, spoiling food and causing health problems. So, in the second, you notice any signs of pest presence, quickly call Fantastic Pest Control and schedule your service as soon as possible.