Pest Control in Preston
Complete annihilation of insects and rodents
Service by highly skilled and lethal exterminators
You can book for any day of the week
Get $40 OFF with the Fantastic Club
Call in a Fantastic Pest Exterminator in Preston, we know what we are doing
Fantastic Pest Control in Preston is your go-to company when your place is under attack. We have refined our pest extermination skills to a high degree so you can be 100% sure that the bugs and rodents won't survive a clash with us. In your darkest hour, just speak out our name into your phone. We shall bring forth the wrath of a thousand suns and unleash a field of desolation upon the traitorous vermin. We shall gift their dust to the winds and the sea. Those who flee your property to escape the cruel fate shall sing songs of this demise for decades to come.
As the crawling horrors swarm around you and slowly destroy what you hold dear, the sign of the beasts will reveal itself. The time to act is now, so book our pest control services! Don't let the invasion go on. All you need to do is to summon us and we shall face the scourge head-on. Be it blood-hungry bed bugs or disease-spreading rats, the dwellers of darkness shall meet their maker. Here is what you can expect from your service.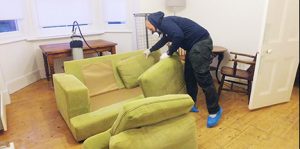 When your brave pest exterminator arrives at your address in Preston, please provide them with access to the infested areas. They will take a closer look in order to determine just how bad the situation is. The good thing is that the inspection might reveal a few things you did not suspect. For example, there might be secluded entry points that the pests are using in order to enter your property.
Be it, mice control, rat control, ant control, bed bug control, cockroach control, we got you covered. Your pest exterminator will know exactly what to do after the inspection. Based on the scale of the infestation and the type of pest that is ravaging your property, he will determine what would be the best course of action. Of course, he will block any entry points that the pests are using to enter your property with steel wool and expanding foam. Also, he will treat your property against the existing pest in order to knock-down the infestation and eliminate the remaining critters.
When the treatment is done, you should remain vigilant. There might be some unusual activity around the property. For example, if you were dealing with roaches, then some of them will come out as they will be affected by the treatment. However, have no worries, this is something expected and soon the bugs will perish and their eggs won't develop.
Another great aspect of our pest control is that we are able to protect your property from re-infestation for a prolonged period of time. The treatment will deter most bugs away from your place and you will have at least a few months of no worries. However, keep in mind that a reinfestation might occur in the future depending on several conditions such as the age of the building and the conditions of nearby dwellings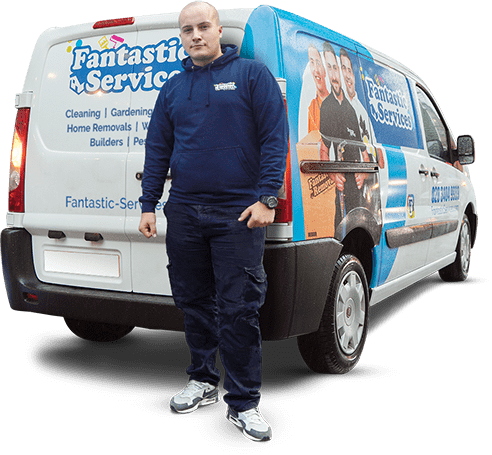 Toss a coin to your Pest Controller in Preston
Fantastic Pest Control in Melbourne is lucky to be working with Zac. He is an experienced exterminator who will stop at nothing until your place is completely free of annoying insects and dangerous rodents such as mice and rats. Zac uses the latest professional methods and tools to eliminate the domestic invaders and to protect your home. On the other hand, he is also quite friendly and would gladly share his professional opinion with you in case you have any questions and concerns.
Places near Preston we cover
Hey, do you happen to be just outside Preston or somewhere nearby? Because Fantastic Pest Control in Melbourne is a franchise and we actually cover many other areas. So here you can take a look at some of the nearby areas where we fight the hordes of pesky rodents and bugs. So just give us a call or make a booking online by entering your postcode, and we will send a high-level, highly enthusiastic pest controller who will face those monsters for you.
What kind of treatments we can carry out
Crawling and flying insects

Let us ask you something. Is something bugging you? Is it a bug? Does it crawl? Does it fly? If you answered 'yes' to any of these, then we want to exterminate it. It's what we do and we are good at it. Nay, we are fantastic at it. We use highly effective insecticides that have a quick knockout effect to immediately stop the spreading of the infestation. Of course, we have the means and know-how to provide lasting protection against reinfestation.

Mice and rat

What is the worst thing about mice? Is the fact that they spread diseases or that they have a knack for stealing your almonds and cherries? Rats, on the other hand, are just bigger, uglier and just as terrible. But lucky for them, we have developed tender, loving methods to capture them and release them into the wild. Just kidding, we will "take care" of them as well. After all, their presence will literally destroy your home if left unchecked.

Spider Control

Spiders are not insects. They are arachnids. And they are actually quite fascinating to look at. Sure, some of them are poisonous but they usually reserve their toxins to some unlucky bug. Still, spiders can infest some areas of a home. And in case you really want them gone, then we can take care of that as well. But this time will probably feel bad about it. Seriously, spiders are cool and seeing a spider indoors is actually a good omen. If you are superstitious, that is.

Commercial Pest Control

Right now you might be wondering if you can book a pest control service for your mutant-rat glowing-roach infested barbershop or steak house. Sure. We got you covered. Our expert services are available to businesses as well and we will issue a document stating that your place has undergone a professional-level pest control treatment. This way you can be sure that the authorities will be calm and one of your customers won't be bitten by a radioactive spider.