Reliable Pest Control Services in Essendon
Fully equipped certified local technicians
Effective and safe pesticides
Flexible schedule and same-day bookings
Special discounts for Fantastic Club members
Fantastic Pest Control in Essendon - Enjoy a pest-free property with zero efforts!
No matter if you have a domestic or commercial property that is under attack by vicious pests, Fantastic Pest Control can quickly provide you with professional solutions for your problems and get rid of the invaders. We work with certified and trained local exterminators who will come fully equipped to perform the service.
The pest control treatment itself is not limited in time, the technician will stay as long as it's needed to do a thorough job and achieve maximum results. Schedule your appointments freely throughout the week, even if it's a holiday or during the weekend, and leave the hard work to the pros!

The pest technician will arrive on time with the right equipment and begin with a thorough inspection of your property. He will first need to locate the nests, entry points, as well as evaluate the level and type of infestation. Sometimes, pests attract other pests and you may be a victim of more than one invader. Once this step is complete, he will be able to determine the best type of treatment for your property.
If the situation allows, the exterminator can begin the treatment right after the inspection, Otherwise, you will have to choose a date and schedule the visit for another day. Keep in mind that you may have to complete certain tasks before the service, in order to achieve the best possible results. This will usually include vacuuming the property and getting your pets out of the premises.
As part of the service, you will receive instructions on what to do after the pest treatment. You will have to be extremely vigilant and let us know immediately should you notice any more signs of the pest in question. Additionally, you can also book a service package that includes follow-up visits and we can perform a secondary inspection ourselves instead.
As much as we enjoy helping and communicating with our clients, nothing will make us happier than families and business owners that don't need our services anymore. Which is why prevention is extremely important. You will also receive a full report on what's been done on your property and helpful advice on how to pest-proof your house and keep your family safe.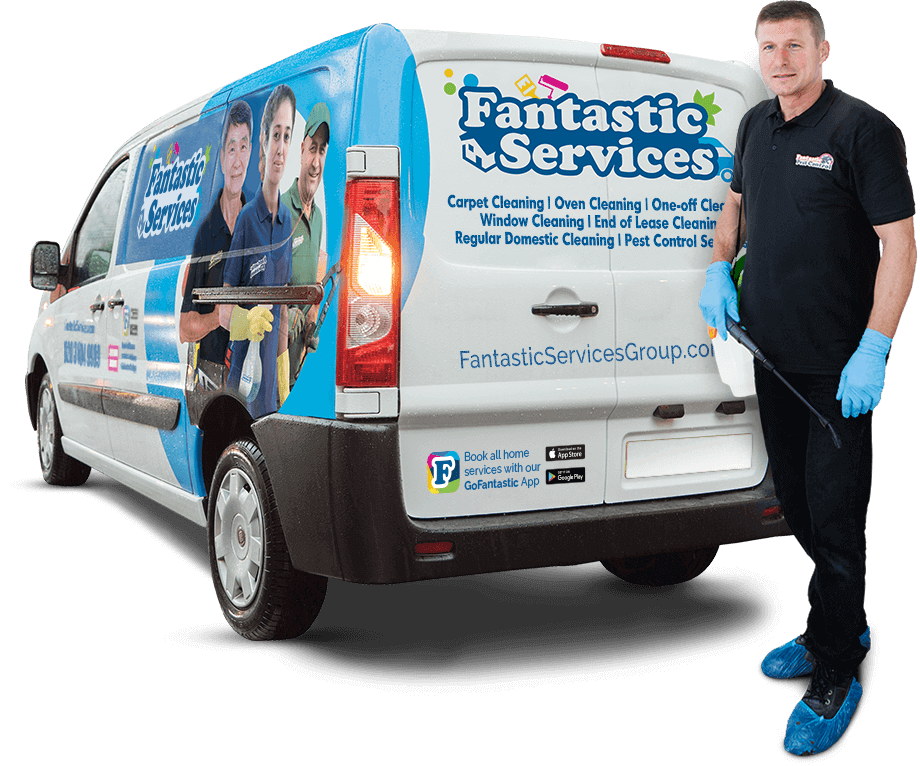 Why go with the professional exterminators in Essendon?
The pest control business is ever-changing, which is why we need talented people who look to the future with hope and can easily adapt to different environments. One of those hard-working people is the enthusiastic Zac, who has been part of Fantastic Pest Control for quite some time now. He has gone through special training sessions to improve his skills in dealing with all sorts of pests.
Zac uses fast-acting and eco-friendly pesticides that will deliver great results without the possible dangers that usually come with them. You can book a service with Zac for any day of the week and for both your domestic or commercial property. His professionalism and discretion have made him one of the most preferred technicians in all the Essendon area!
Where else can you book a service with Fantastic Pest Control?
Dealing with pests is quite a time-sensitive issue that requires immediate action. This is why we had to make sure that the technicians cover as many areas as possible. So, worry not and the second you notice any signs of infestation, call the professionals of Fantastic Pest Control to help you out!
You can check out our coverage right here:
Fantastic pest control services in Essendon that you can book
Rodent control

Mice and rats are some of the smartest pests around, making them extremely difficult to get rid of. They have amazing adaptability skills and procreate in a very short period of time. Fantastic Pest Control has all the means and experience to help any domestic or commercial property with their rodent problems, using highly-effective pesticides and delivering long-lasting results.

Termite control

Aussie homes are often victims of termite invasions and other crawlies that can scare even the toughest one of us. Besides all the psychological trauma from knowing that there is an entire colony living with you, termites can cause a ton of permanent damage and attract other pests, as well. But fret not! The technicians will use advanced and reliable techniques to rid your property of all crawlies and make sure they don't come back.
It's not enough that these awful pests are attacking your property but they also have the audacity to be able to fly! Unacceptable! Luckily for you, Fantastic Pest Control can send out professionals that will rid your property of all flying invaders, such as mosquitoes, beetles, birds, moths, wasps and even bees. However, we don't kill any protected bees, we just send them to a 5-star hotel where they can continue living without pestering anyone.

Bed Bug control

As bed bugs are some of the most common offenders of invading people's homes and hospitality business properties, the experts at Fantastic Pest Control have specialised in their complete eradication. No more will you or your family wake up covered in nasty bites, as our effective bed bug treatment ensures the extermination of both adult bed bugs and their eggs, as well.