Pest Control in Pascoe Vale
Great against all kinds of bugs and rodents
All work done by certified specialists
Emergency call-outs & short notice availability
Up to $40 off the price for members of the Fantastic Club
Why choose our pest exterminator Pascoe Vale service
Look, here's the thing, we are really good at eliminating those annoying bugs and rodents. And keeping them at bay for good. So maybe give our pest control services a try? Sure, right now you might be absolutely terrified because something vicious and hungry is lurking around your house but just keep calm and give us a call. Or simply book a service online. We've got the means and know-how to hunt down and eliminate that pesky mouse that's been stealing your peanuts and strawberries.
You will be happy to find out that we use the latest professional equipment for pest treatment, tools, and methods to safely treat your property against the specific type of pest that's been giving you nightmares. To give you a better idea about what to inspect from your service, here are some general points.

When the pest exterminator arrives at your place, he will carefully inspect the infested areas. This is important because he needs to determine the scale of the infestation in order to carry out the most appropriate countermeasures. Besides, the inspection might reveal some general fault that has caused the infestation in the first place such as a hidden entry point that the bugs or rodents have been using.
When the controller is done with the inspection, he will take the necessary measures to "knock down" the progress of the infestation and carry out the most effective treatment against the type of insect or rodent that's been ravaging your place. Please keep in mind that the duration of the treatment might vary depending on the type of pest you are dealing with.
When the treatment is over, things might be a little weird for a while, depending on the type of pest that's infested your house. For example, if you were dealing with cockroaches, then you will be stumbling across confused or perished roaches. However, this is actually a good sign because it means that the treatment is working. Just stay calm and remember that soon the infestation will be a thing of the pest. However, be alert for some unusual pest activity.
Keep in mind that the treatments of Fantastic Pest Control come with effective deterrence as well. You can be sure that after the pest infestation has been tackled properly, your property will remain protected for at least a few months. Also, your pest controller can block the entry points that the pests have been using to enter your property so you can feel safe at home once again.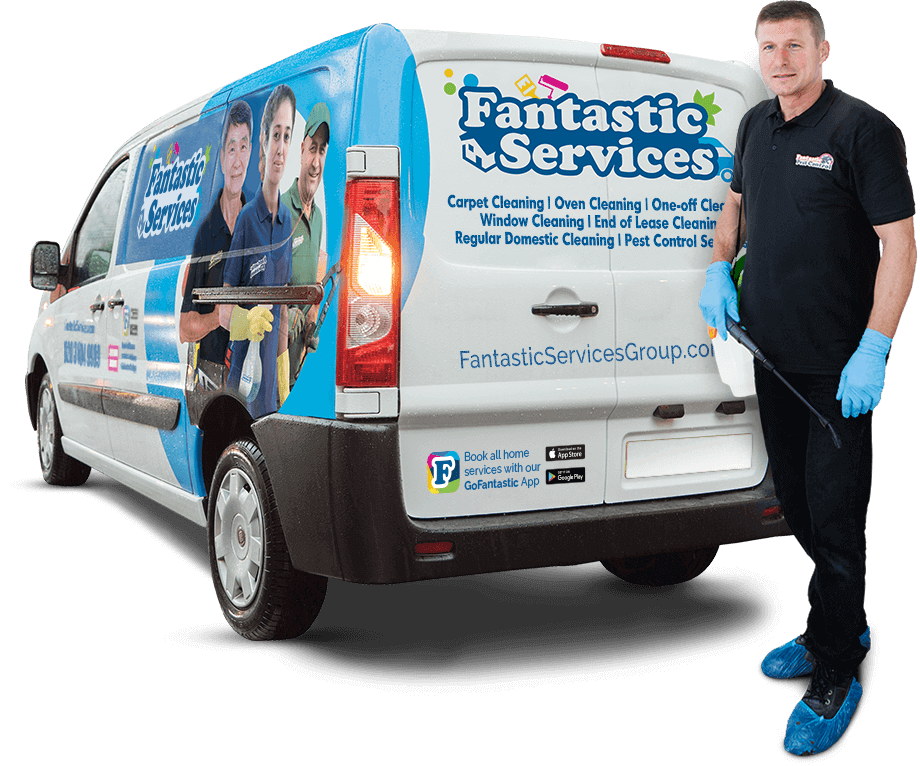 Meet your pest exterminator in Pascoe Vale
Meet Zac. He is the pest exterminator who makes sure that properties in Pascoe Vale are free of troublesome invaders. He is quite experienced and resorts to the most effective methods to tackle the lingering infestations. On the other hand, you will find out that he is quite cheerful and friendly as well. Zac will effectively solve your pest-related problems and make this a hassle-free experience for you. As a professional, he has performed literally thousands of jobs so you can count on him.
Areas near Pascoe Vale we cover
The Fantastic Pest Control franchise is growing. And we are doing the best we can to bring you convenient and reliable pest control services. Lucky for us, there are billions of hungry bugs and rodents that will have your kangaroo burger for dinner if they could. But we won't let them. So, if you live in any of the areas listed below, know that you can sleep calmly because there us a fully equipped pest exterminator.
See what pest control services we provide in Pascoe Vale
Mice and rat control

The most important factor when it comes to rodent infestation is to limit the access into your property. The pest controller will carefully check for cracks and openings that the mice or rats might be using and seal them with steel wool and foam. When this is done, the professional will also take measures to capture the rodents that are indoors.

Insect control

When bugs are bugging you, make sure to contact us as soon as possible. We do ant control, bed bug control, cockroach control, and any other pest control you can think of. It doesn't matter if you are dealing with cockroaches or angry murderous wasps. With the power of human science and bravery, your trusty local pest exterminator will make short work of the thousands of insects that have attacked your home and family.
Wait for a second, are you dealing with bees? Bees are important. There is a fake Einstein quote going around the Internet from ancient times, saying bees are the most important animal on the planet. Anyhow, we are not going to harm the bees. Instead, we will gingerly move their hive and gift it to a loving beekeeper who will take care of them and make sure they are happy and healthy so they can make honey for kids and bears. Bees are cute, don't harm them.

Pest control for your business

It doesn't matter if you make doughnuts or cut hair. Your place of business is constantly at risk from mutant sewage rats and armies of roaches. But fear not because our commercial pest control services are perfectly suitable for any place of business as well. You will be back to putting cucumber slices on the eyes of people in no time and no rodent will be swift enough to steal them.