Mice
Mice are one of the most common house pests you can encounter in your home. They've been a plague on humans for so long, they've essentially evolved to coexist with us. Wherever there is a human settlement, you're also bound to find mice. In this page we help you find out more about these pesky critters and how to keep them away. 
Mice Species Found in Australia
House Mouse (Mus domesticus)
Your garden variety house mouse can reach a size of 20 cm nose to tip of the tail (with the tail itself constituting half of that length at 10 cm). House mice are hardly heavyweight at 45 grams. Colours can vary.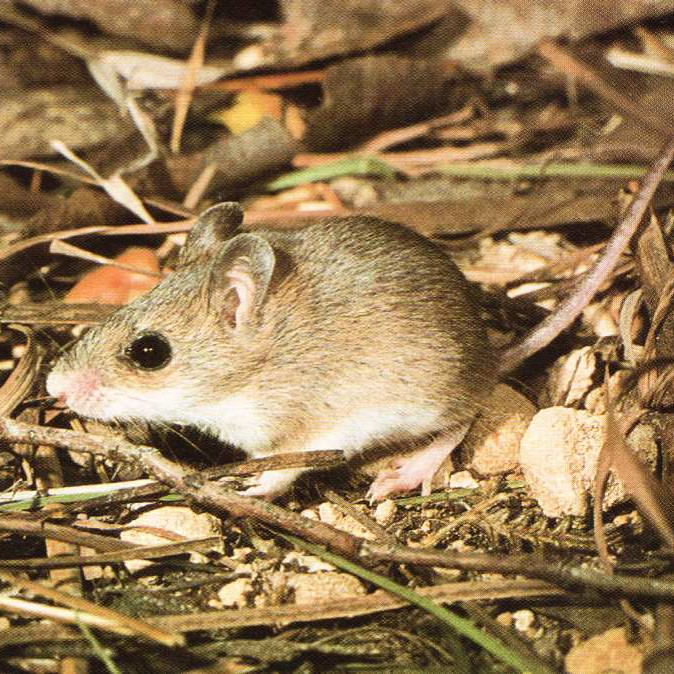 Little Native Mouse (Pseudomys delicatulus)
This little native mouse can be found mostly in Western Australia. This petite rodent is the smallest of the native Australian mice at 55-75 mm and weighing just over 10 grams.
Image: Flickr
Dusky Hopping Mouse (Notomys fuscus)
This native Australian rodent takes a page from the book of kangaroos. Their hind legs allow them the ability to jump (hence the name) and their long tails accommodate their balance and control. These mice were built to survive in the desert. The dusky hopping mouse is an endangered species.
Image by: Andrew Burges
Most mice in the wild are herbivores, which means they are on a plant and seed-based diet. However, mice living alongside humans are omnivores and mostly survive on food leftovers.
Mice also need to gnaw their teeth all the time. This is why they often chew through whatever they can get their grubby little paws on. Because of that, they can cause structural damage or ruin your electrical installation.
Innocent as they look, mice are known to carry dangerous diseases such as leptospirosis, typhus, and tularemia. This is not even mentioning all the germs and their tendency to sneak into food reserves and spoiling it. 
Mice teeth grow throughout their entire lives. This explains their tendency to gnaw on whatever they can. Unfortunately, this often involves your wiring and electrical installation. The aforementioned gnawing can cause short-wiring which can lead to fires. In fact, this is the explanation for many mysterious a fire.  
If you get bitten by a mouse, clean the wound and seek out medical attention immediately! You have no idea what kind of germs or diseases the mouse that bit you was carrying. The sooner you get examined, the better. Your general physician will probably prescribe you antibiotics and treat any potential conditions. You may get a tetanus and a rabies shot. If you're in considerable pain, you can ask for pain relief medication.
Insulation - soft and warm, perfect for making a nest. Mice love insulation.
Upholstery - another great nest-making material with a bonus - easy hideout.
Paper and documents - mice love paper. It's yet another material they can use for their nests and they don't much care about your old diaries or childhood photos.
Walls - the good old hole in the wall. Mice use them to navigate your home in search of food while not exposing themselves. 
Mice are looking for three things in your home - food, water, and warmth. That's the reason the severity of infestations is the highest during winter months when it's much harder for them to find food outside.
Leaving food around, living in a warm and humid environment, and not throwing out the garbage regularly are among the top reasons your home might be a hospitable environment for mice.
It might be a bit difficult to spot at first, but as time passes, you can't miss having a mice infestation. You will surely notice the damage and scratch marks they leave behind. If you start finding small black pellets, that's probably mouse poop. 
As far as noises go, you will hear their squeaking and gnawing. You might also detect an unpleasant smell. But nothing is a more sure way to know than actually spotting a mouse - that's a dead giveaway.
You have a mouse infestation. Now what?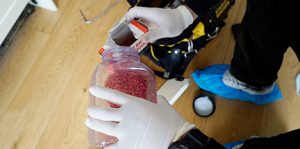 In case it turns out you have a mice infestation, there are a few things you can do.
1. Try to identify the entry points and seal them;
2. Try to identify the reason for the infestation;
3. Declutter, clean, and put food in sealed containers;
4. Throw away the rubbish regularly;
If this doesn't solve your problem, then things may be more serious than you think. You can try calling in the cavalry and book a mice control service with us. The rodenticides we use will dehydrate the mice, causing them to leave your house in search of water. This means most of them will die outside your home, instead of inside if you use the wrong pesticide.